THE ORIGINAL COLLECTION FOR EDUCATION
4K STOCK FOOTAGE FOR STUDENTS
BUILDING FUTURE FILMMAKERS
---
Have you ever wished there was a complete library of relevant clips to develop your skills?
---
Up to now, that would have been impossible, but FILMPAC's unique stock footage model allows for the perfect package of footage to meet the needs of educators and students without breaking the bank. How? FILMPAC differentiates itself with:
Clips are packaged into consistent themes that make sense. No more searching for matches to round out projects. Get them all in convenient packages.
The quality is unmatched. Now you can train with cinematic stock footage clips that don't look stock. Everything is 4K!

Our bundled approach, allows us to deliver extreme quality at astonishingly low prices. We can extend this concept to deliver extreme savings to faculty and students.
---
What are these 1,500+ Clips?
---
THE ORIGINAL COLLECTION - EDUCATION LICENSE
Featuring ALL Footage from FILMPAC's ORIGINAL Collection with an Education Use License

THE ORIGINAL COLLECTION TRAILER
EVERYTHING IS 4K (3840X2160)

1 EDUCATION LICENSE PER STUDENT

OVER 2 HOURS OF FOOTAGE (56 GB)

DELIVERED IN UNGRADED (LOG) AND GRADED

LICENSE ALLOWS FOR STUDENT PORTFOLIO WORK
STUDENT ACCESS INSTRUCTIONS
Our goal is to make access for students very simple (and less than the cost of a text book). It's easy, just click Get Student License and a $99 license will be added to your cart. Complete the checkout, using your school's code if applicable. A license with access to download all of the footage is provided immediately after checkout.
Eligible for Student and Training Use only, Not licensed for Commercial Use.
Royalties:  Royalty Free
Duration: Forever
# Editors: One
# End-Clients: Does Not Apply
Usage: 
Not Commercial Use Authorized
Display in personal portfolio or competitions as part of final projects or student contest entries allowed.
Are you an Instructor? Contact edu@filmpac.com for detailed Instructor Info.
---
"As a Film School educator, having a full cinematic collection of FILMPAC footage available to educate my students - is a GAME CHANGER! Thanks FILMPAC for the incredible resource."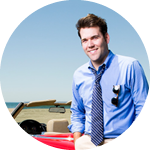 Loyola Marymount University, Los Angeles, California
---