Site Overview of FILMPAC
By Nathan Ahn

Feel free to watch the video walkthrough, or continue reading below for a brief site overview.
We're glad you're here! My name's Nathan, and I wanted to welcome you to our website.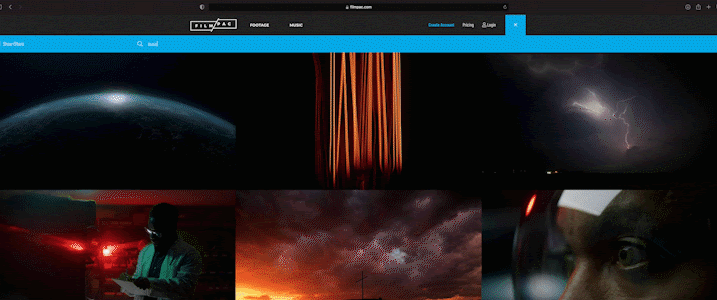 Navigating a new website can be… overwhelming, so I'm here to help make things as easy as possible.
Here, you can see we have two main features: Footage…

…and Music….

Each of them have drop downs that help you navigate through our content, and quickly find what you're looking for.
Footage
Starting with Footage, we have:
Browse by Search
Browse by Collection
Browse by Model
That last one is probably new to you, and that's because it's a tool that is unique to us!
Browse by Model

The Model Tool will allow you to follow a model through various scenes that will enable you to tell a story with a single main character.
Browse by Collection
Working backwards, we have our curated collections, which are themed groupings of our footage to help organize, inspire, and complete your next project.

Pretty neat, huh?
Browse by Search
Lastly, we have our browse by search function, which is what you're most likely used to.
Here, you can enter keywords or navigate by filtering our library.
For example, I searched for "woman smiling":

You can filter by category, cinematography, people, and settings that will help you precisely dial in the shot you're looking for.
Music
Our other main product offering, Music, also has three dropdown options:
Browse by Search
Browse by Playlist
Browse by Artist
Browse by Artist
Starting from the bottom, our Artists page displays all of our premium artists.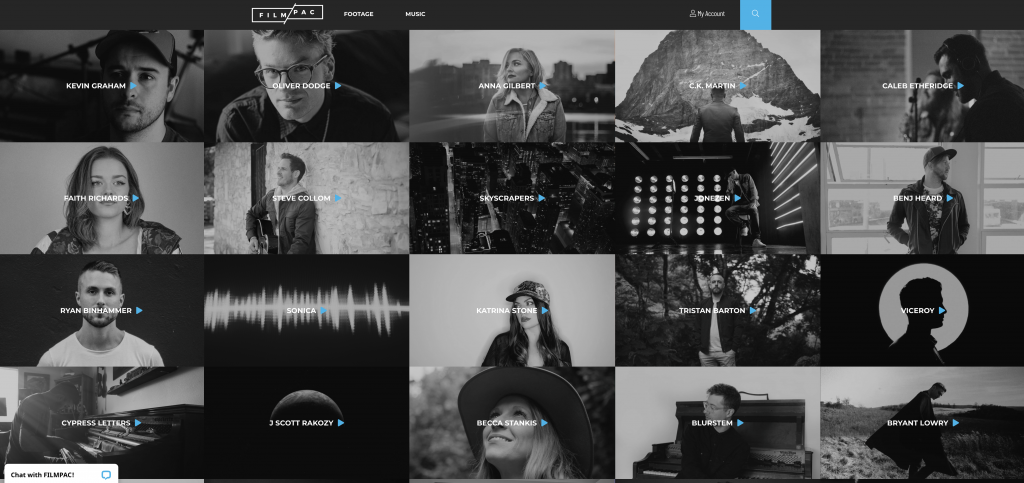 Clicking into an artist will lead to their profile with the artist's best music and other composers who are most similar to them.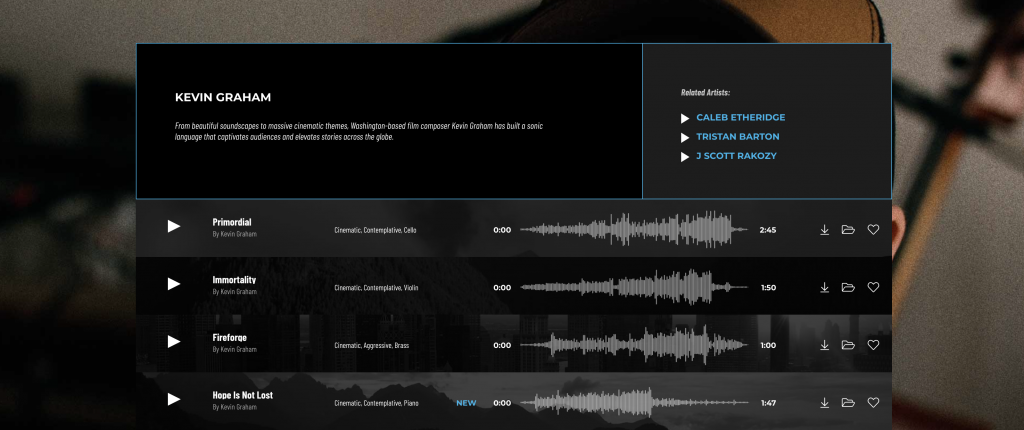 Browse by Playlist
Then we have our carefully-curated playlists, with some of the best tracks to choose from. Each playlist will have a short description as well as suggestions for related playlists.

Browse by Search
Last up for Music is browse by search, which isn't too different from the footage browse. You can fine-tune your needs by filtering through genres, moods, instruments, vocals, or artists.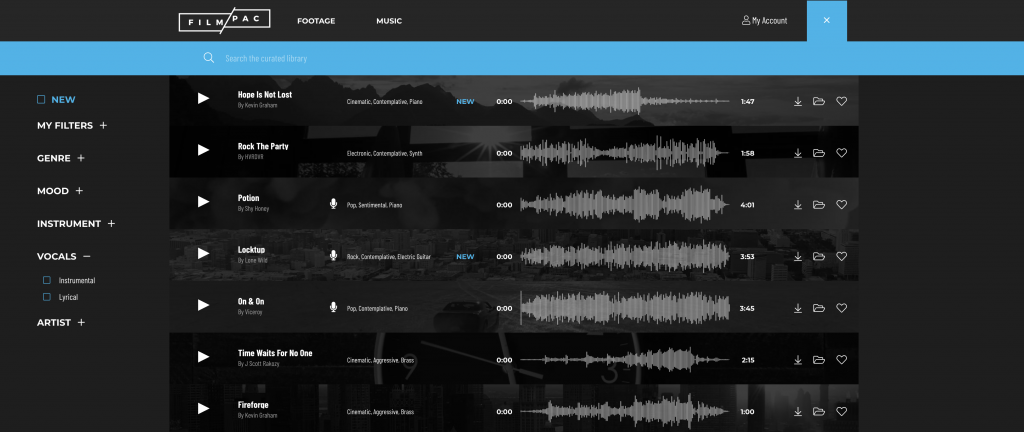 Project Feature:
Now that we've gone over our two main features, footage and music, there's one last tool that really ties everything together: Projects.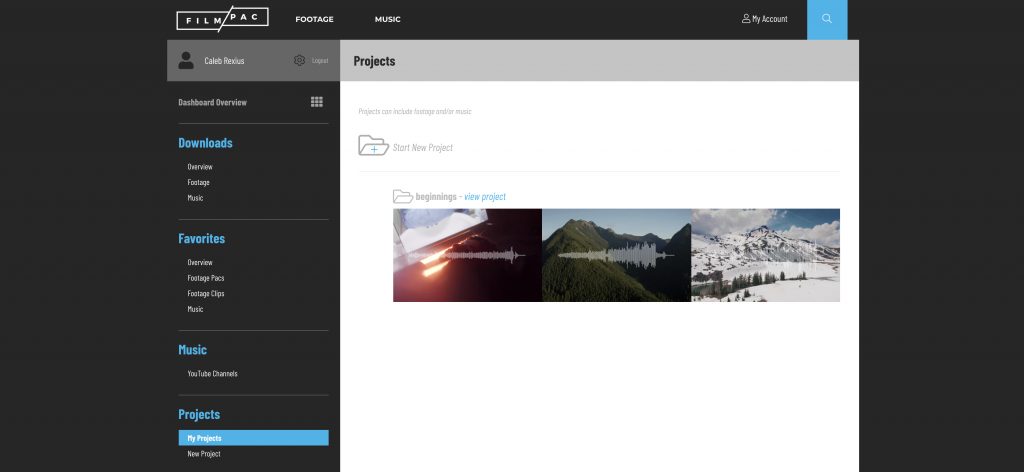 Whether you're browsing through footage or music, there will always be a folder icon which will let you add the content to a project.

This will neatly organize the content you're planning for your project, and allow you to share what you're planning with a friend or a client!
If you have any questions, you can email us at info@filmpac.com or check out our FAQs at the bottom of any page to see if we haven't already answered your questions.

Nathan is the Content and Social Media Manager at Filmpac.