The Complete Guide For Video Production
By Kevin Graham
From small web videos to big-budget commercials to feature films, every video project goes through a process. And generally, this process follows a similar structure, no matter the size and scope of the production.
Today, we'll break it all down for you.

The video creation process can be loosely broken up into three phases: pre-production, production, and post-production.
Pre-Production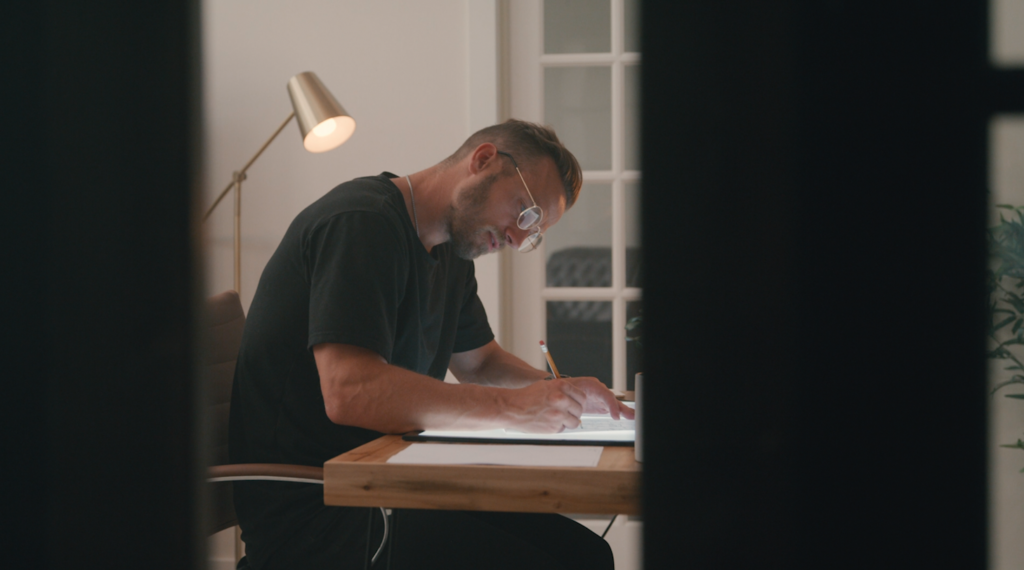 Creative Brainstorming
Scriptwriting
Storyboarding
Location Scouting
Talent
Props
Budgeting
Crew
Timelines

This is often the most-neglected part of this process, but it's arguably the most important. Pre-production is where the idea for your video is born and refined, and where you work out the logistics of how you'll bring the idea to life.

You'll work with your client to establish their goals for the video, who their target audience is, and how they plan on distributing it. This will help you develop a direction for the video. And once you have this, a script and/or a storyboard can be created to further refine the vision.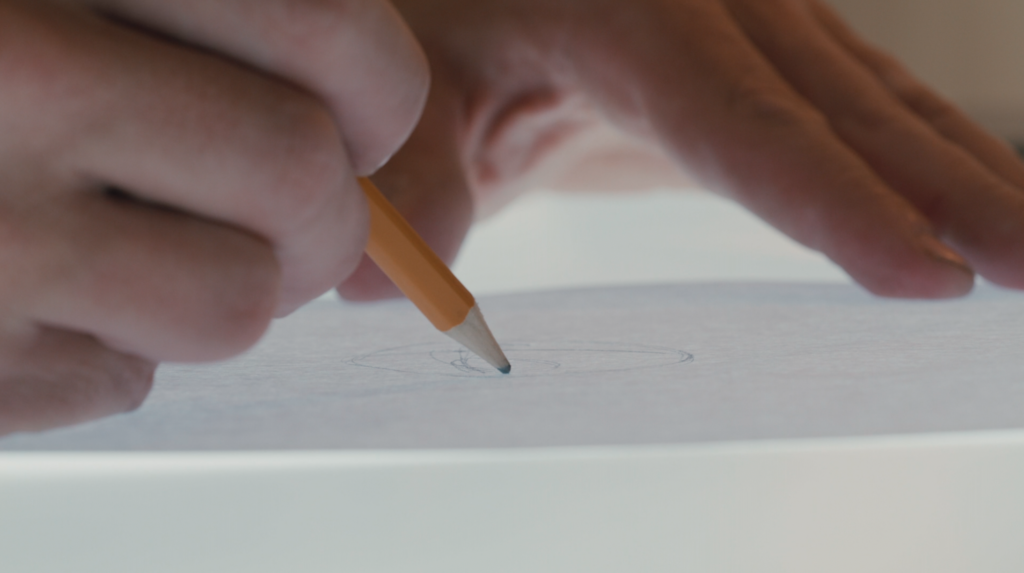 After the creative concept is dialed in, it's time to figure out how, when, and where you'll film. This includes finding and scouting locations, sourcing talent, props, and crew, and determining an overall budget to be approved by your client. You'll also want to establish a project timeline and include any and all deadlines.

Many times, the creative and writing steps are already taken care of, especially if you're working with an agency.
Production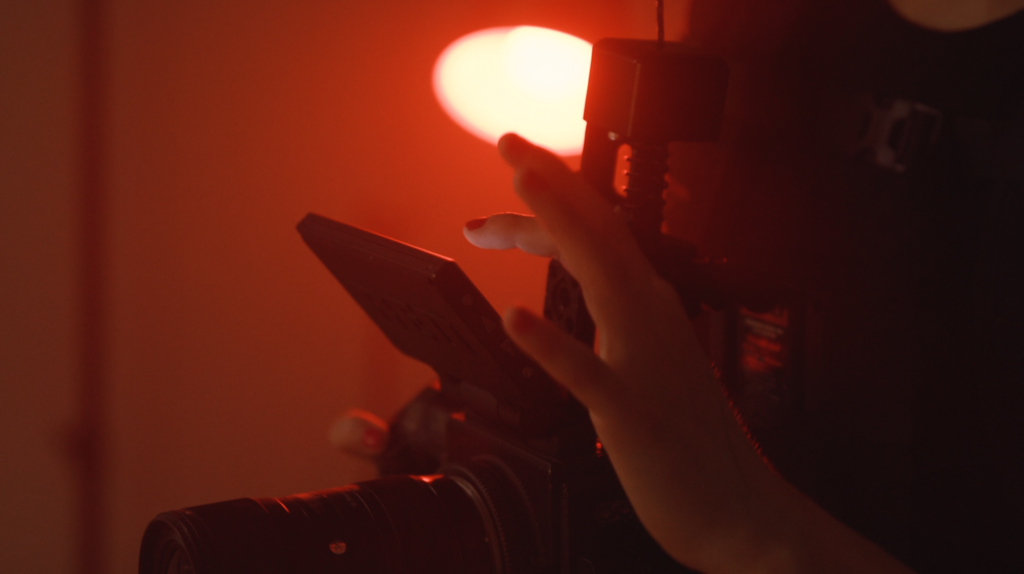 Travel
Gear Prep
Shot Blocking
Setup
Filming

The production step is where the fun happens. Final arrangements such as travel and gear rental and prep kick things off here, followed by setup at your location (or locations).

A few rehearsals later, and you're ready to roll.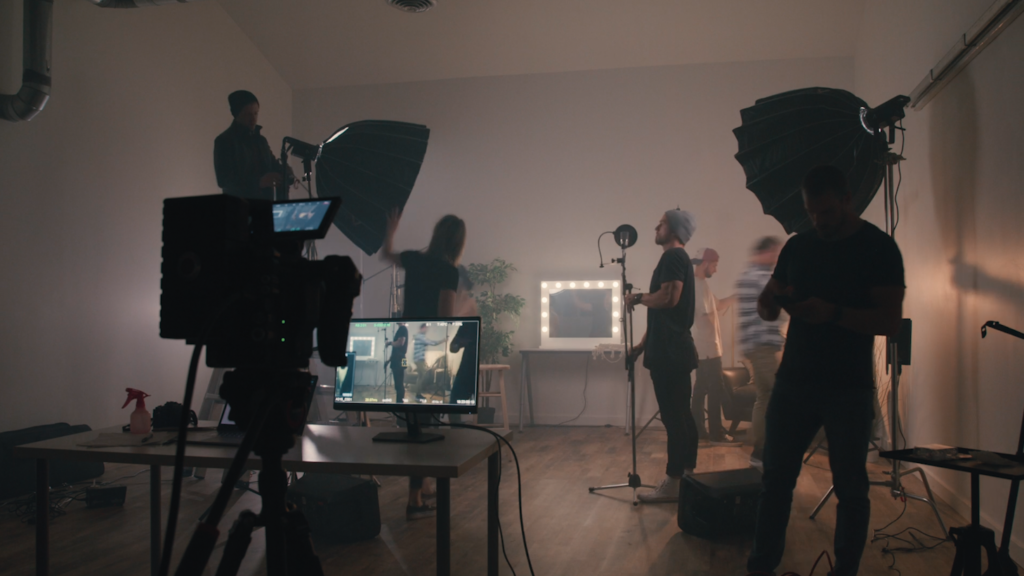 Most crew members' day rates will reflect a 10 hour day, so you should try to avoid filming for any longer, if you can help it. And when you're building your budget, don't forget craft services (otherwise known as food) for both your clients and crew!
It's important to do your best to stick to your schedule, but one characteristic of an experienced filmmaker is the ability to adapt and improvise when needed. Things like weather, talent availability, and gear issues should never catch you off guard.

You'll also want to make sure to plan for the time it takes to set up and tear down, as well as transitioning between scenes, when you're creating the day's shooting schedule.
Post-Production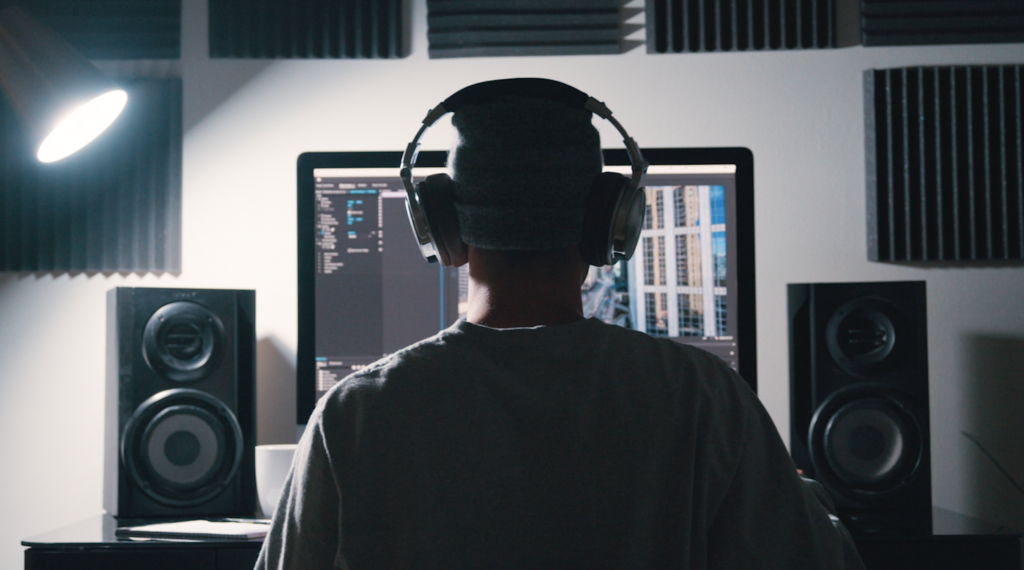 Footage Organization and Sync
Editing
Music Selection
VO
Color Correction and Grade
Compositing
Animation and Graphics
Sound Design
Finishing and Delivery
Billing

When filming is complete, it's time to put it all together.

First things first, I'm a big believer in proper project and footage organization. Once you have your media offloaded and backed up, your project created, and your cameras and audio synced, the next step is to go through and make note of all your favorite shots.

This is also where I usually find music for the video, as I prefer to be editing to a song (rather than having to find a song to fit my edit).

From here, you can build your edit and add in any color work, graphics, animations, compositing, and sound design needed for client approval.

Once the edit is approved, all that's left to do is a final audio mix and export, making sure to use export settings that match the requirements of the video's ultimate destination (broadcast, web, etc.).

I usually will bill the client at this point as well, and thank them for the collaboration.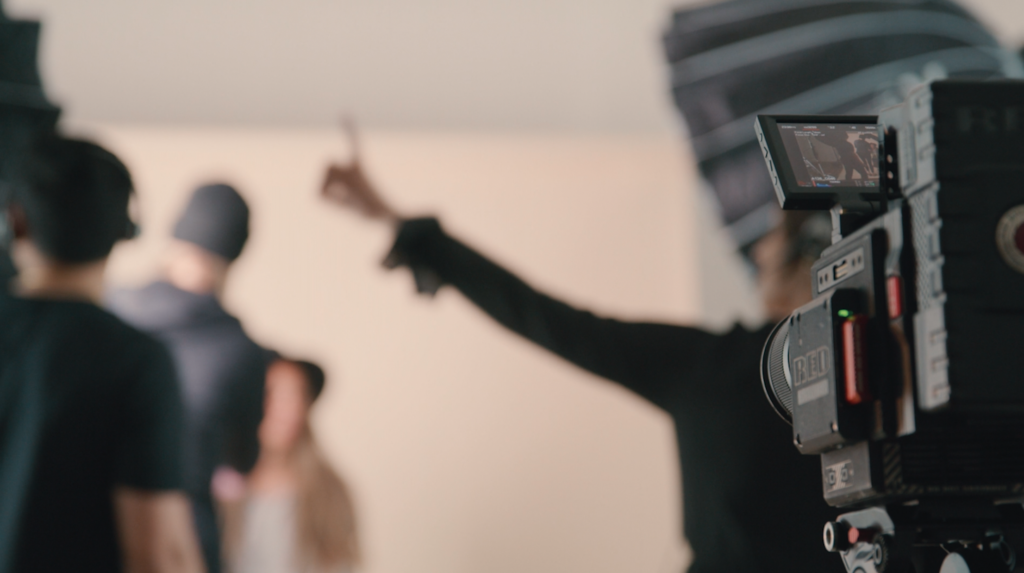 The specifics will always change, but this basic video production process is a great template to follow for your productions. It will keep you more organized, more efficient, and more focused on delivering the best video possible.
Kevin is the Music Director and Lead Composer at Filmpac