Create Inspiring Videos with Premium Stock Footage, Music, & SFX
Get cinematic footage, music, & SFX created by award winning filmmakers and artists.
Get unlimited cinematic stock footage, music, & SFX for one low price
Unlimited Premium Assets
Elevate your projects with Filmpac's world class footage, music, & SFX. Born from our team's filmmaking expertise, our library solves the quest for inspiring stock media. Every clip, song, and sound is meticulously curated, catering to filmmakers and editors' creative needs.
Get What You Need, Fast
Find the exact clip, song, or sound you need in minutes. Accelerate your video creation with our AI powered search, curated collections, and powerful playlists. Your time is valuable and we've curated our library to make finding the perfect asset a breeze.
Hassle-Free Commercial Use
No more unnecessary restrictions. Filmpac's Pro Membership grants you the freedom to download unlimited stock videos, music, and SFX for commercial purposes without legal uncertainties. Unlock your creativity today.
What our Members are Saying
" Filmpac offers an unparalleled range of options for creatives and production professionals to elevate their video projects. The website's ease of use, the organization's quick, efficient, and kind customer service, and an elite quality of product puts Filmpac in a category all its own. It is my go-to for all things stock. "
Carey Kight

Executive Producer

Circus Maximus

Emily Skye | SheWolf

Emily Skye | SheWolf

EMILYSKYEFILMS
Why Trust Filmpac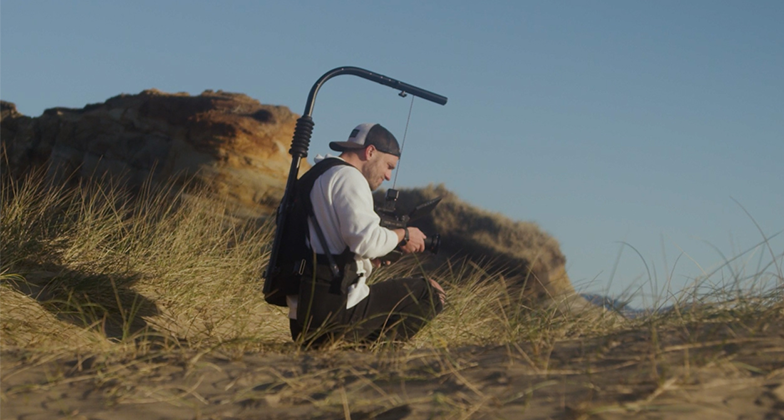 Stock footage has a bad wrap. We get it, and we want to fix it. As filmmakers ourselves, we prioritize quality and storytelling in every clip and song. Our mission? Helping Creatives Win through curated excellence.

Caleb Rexius
Founder | FILMMAKER
Frequently asked questions
How often do you add new music?
We add new music every single week. You can sign up for our email newsletters to keep up to date with the latest weekly releases and collections.
What happens if I get a Youtube Content ID claim?
Reach out to us right away! While this shouldn't happen with any songs in our library, mistakes do happen. Youtube allows you to dispute a claim directly, but if that doesn't solve the issue, we're happy to help. As a best practice, you should always use the YouTube Safelist Tool in My Account prior to posting to your channel. You can find more info here.
Can I cancel my membership anytime?
Yes. Our membership allows for cancellation at anytime.
What happens to the videos distributed after cancelling my membership?
All of your videos created during your membership time period are cleared forever. You must have an active membership to create new content from FILMPAC media.
How is FILMPAC different than other stock footage websites?
Everything is captured in 4K resolution (or higher). We offer themed scenes as well as individual clips. Our empowering membership option gives you access to everything on our site. More curation, less clutter, and consistent quality. We also have a model feature that gives editors the ability to follow one model through a diverse range of settings and scenarios for greater storytelling ability – see more on our About page.
How often do you add new footage to your library?
We release stunning new content every week. Everything is internally curated, and quality takes time – we believe in quality over quantity.
Is FILMPAC footage royalty free?
Yes, all Standard Licenses purchased through the site are Royalty Free. Royalty Free means you pay to license the footage once upfront, without the need to pay any additional or ongoing fees. See the license details page if you have any usage questions.
Still have questions? We're here to help
Browse by Collection
Themed and curated collections