Hiring A Composer Vs. Using Stock Music
By Kevin Graham
If you're making a video, the odds are strong that you'll need music. And there are basically two ways to get that music: either hiring a composer, or licensing pre-existing music from a stock website like Filmpac.

Today, we'll outline the pros and cons of each.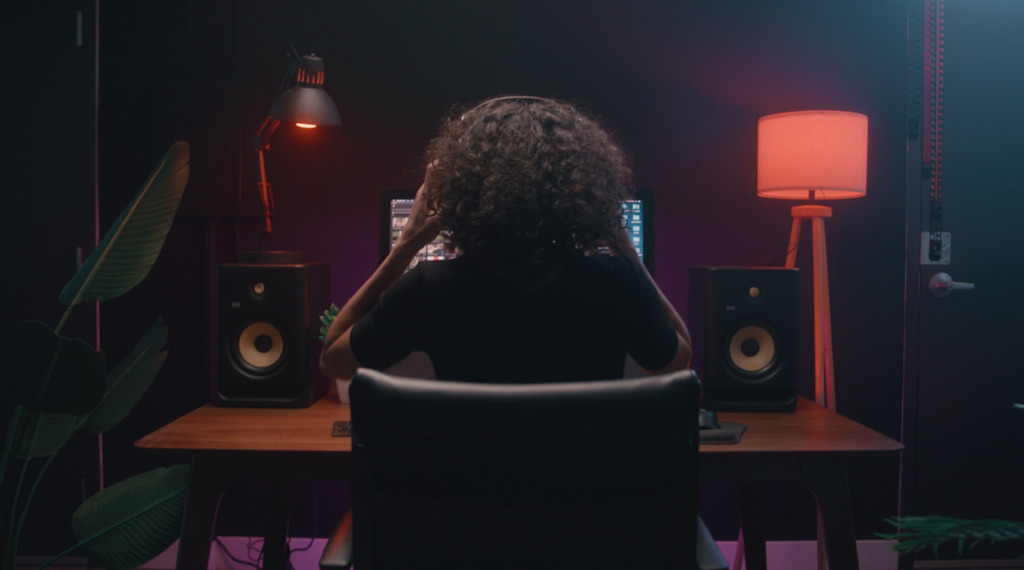 Hiring A Composer
Pros:
– music that perfectly matches your video
– high production value

Cons:
– more expensive
– time-consuming

If you need music that perfectly matches the ebb and flow of your video, you may want to explore hiring a composer. They'll be able to create a score based on any notes and references you send them, and that score will probably match your video much better than a piece of stock music.
Custom music is the most common in high production-value projects such as films and major ad campaigns. In general, it's going to cost you a lot more to hire a composer than it would to license stock music, but composers' prices vary based on their experience and skill level. So if you don't have a ton of money available for music, you may be able to find someone willing to work with your budget, especially if you just need a short, simple track.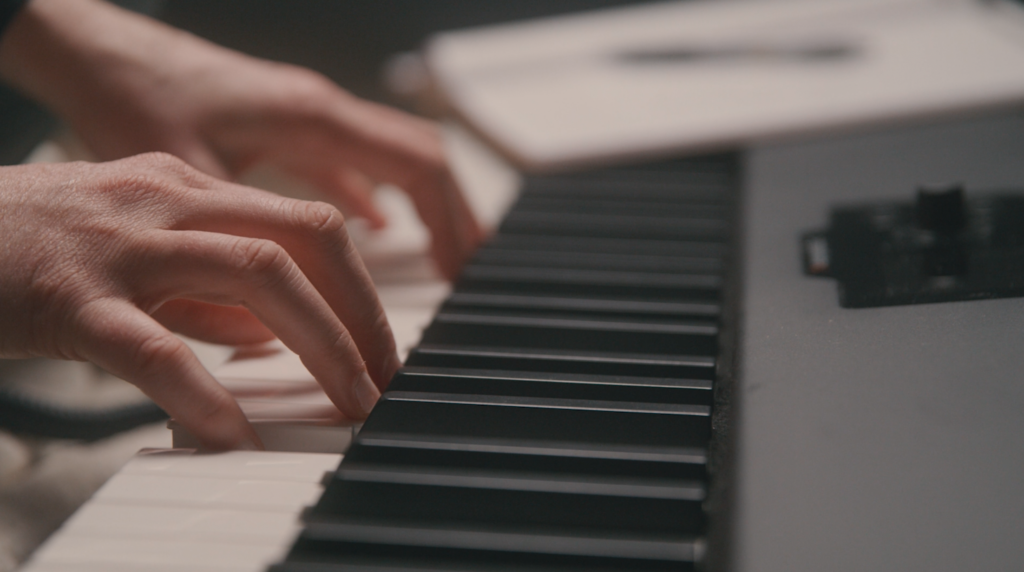 Besides money, the other main consideration when hiring a composer is time. Commissioning a custom score takes a lot more time than licensing a song, especially if there are lots of revisions. So if you're on a tight deadline, this may not be the way to go.

There are lots of composers out there these days, and the internet makes it easier than ever to get connected with a good one.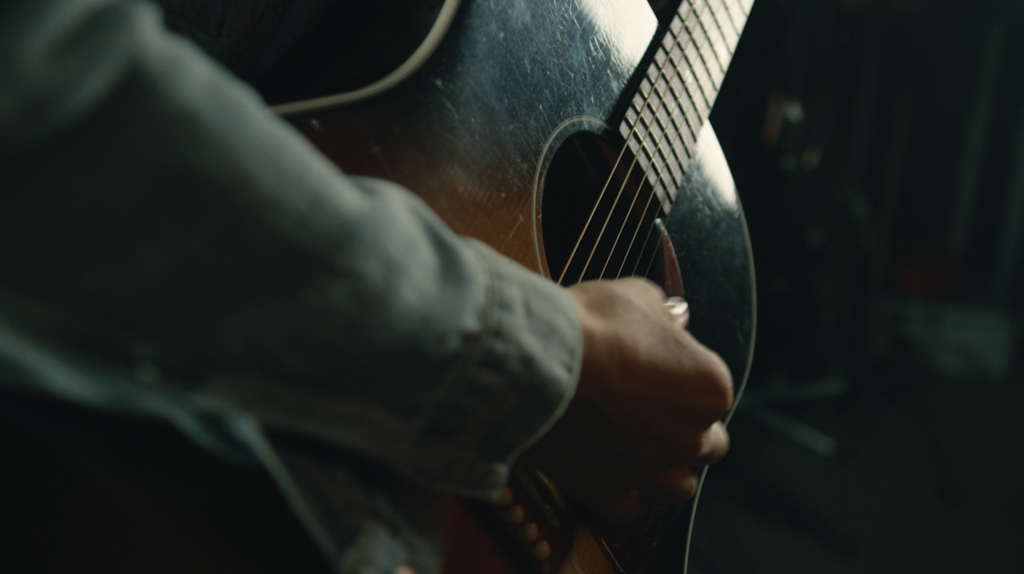 Using Stock Music
Pros:
– generally less expensive
– fast and easy
– gives you something to edit to
Cons:
– less customized
– inconsistent quality

If you don't have the budget or time for a custom score, licensing stock music is the way to go. There are millions of stock music tracks in every genre imaginable, with more being created every day.

When you license one of these existing tracks, you'll usually pay a one-time fee (or no fee if you have some sort of membership), and then be free to use that track in your project indefinitely.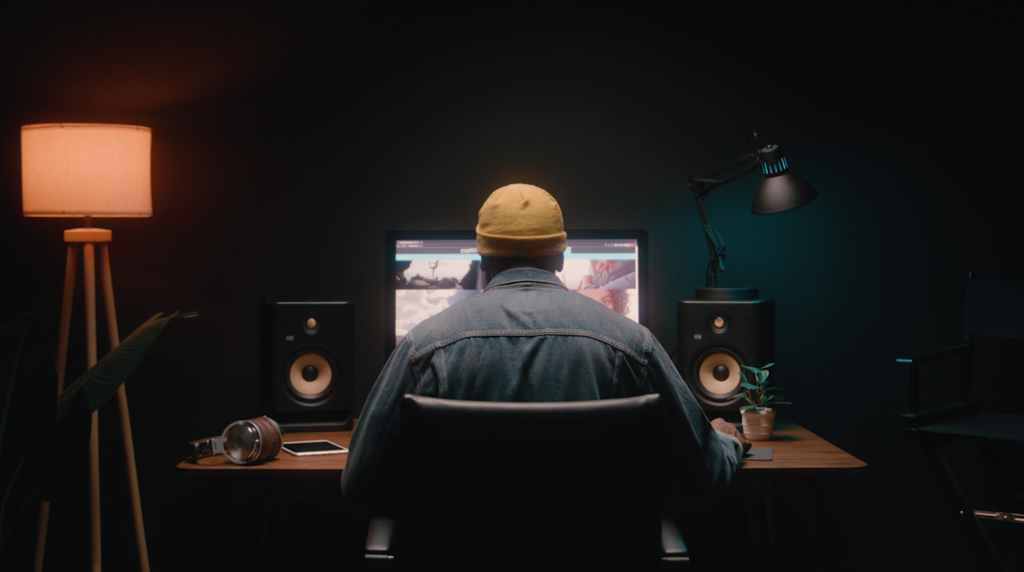 Sometimes, it can be tough to find a piece of stock music that is both high-quality and perfect for your edit, but the more stock music you use, the better you'll get at quickly finding the right track, especially when using filters and playlists such as the ones on Filmpac.

For lots of editors, finding that perfect track can even lead to inspiration and ideas that you wouldn't have otherwise thought of, and it can oftentimes be easier to edit to a piece of music on your timeline from the beginning, rather than adding custom music later.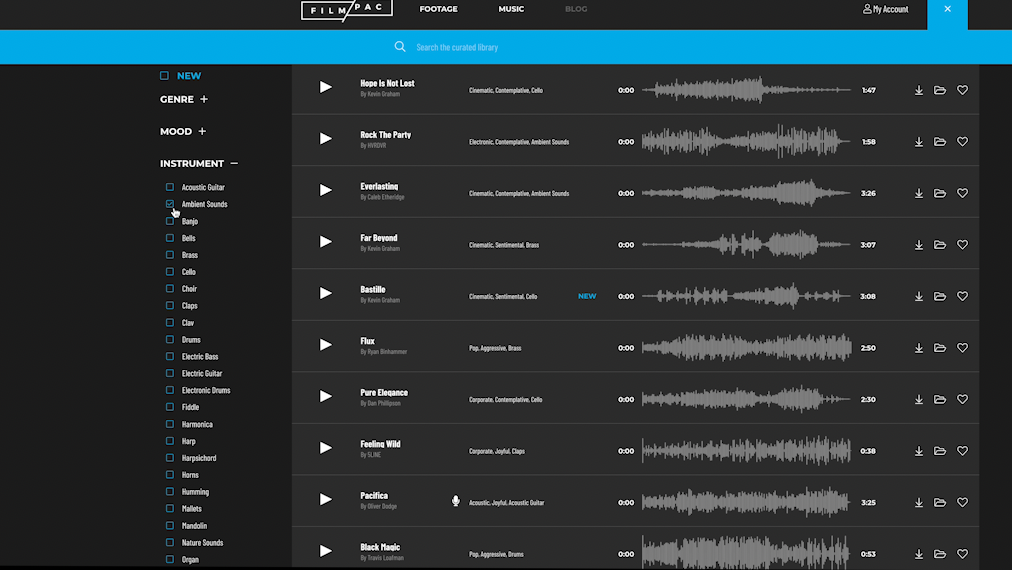 This is by far the most common method of obtaining music for videos. And with tons of music licensing platforms out there, like Filmpac, it's never been easier to elevate your work with great stock music.
Kevin is the Music Director and Lead Composer at Filmpac.