What Is Stock Footage?
By Caleb Rexius
Cameras, COVID, and the chronicles of stock footage; this is the history of stock footage, explained.
So, what is stock footage?
Stock footage is a pre-filmed video clip, or combination of video clips, made available for purchase and use in a video project. They range in price, resolution, quality, content, image profile, frame rates, licenses, and so much more.
But, to really answer the "what" of stock footage, I think we need to answer the "why" as well.

Stock footage exists for people to tell stories with more impact and more visual clarity, without shooting the footage themselves.
But why does that matter?
Well, let's take a step back.
Everywhere you look, from social media to personal and business websites, from documentaries
and films to large-scale TV and commercial productions, video is growing exponentially right now.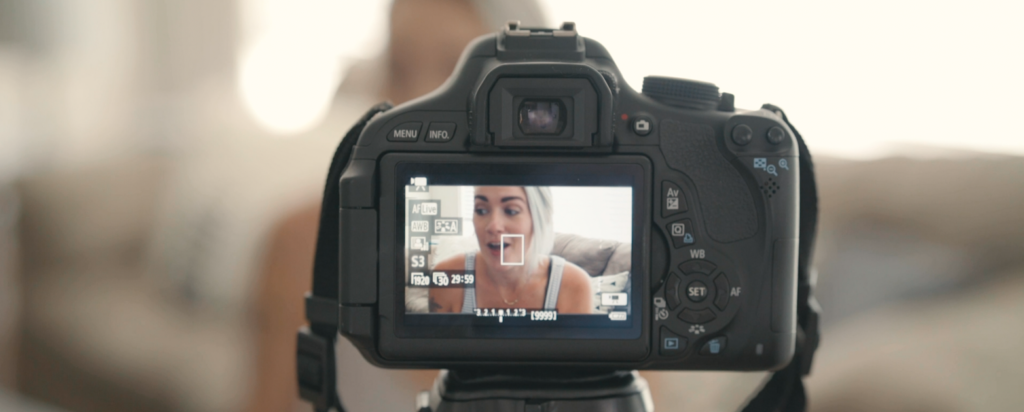 And there's plenty of data to support that claim.
Video has power.
It is dynamic, moving, flexible, and increasingly accessible. You can tell an emotional, heartfelt story, create a high-impact, energetic advertisement, or a simple introduction to a business, service, or individual in a short amount of time.
The combination of visual and audio elements make it a very intriguing form of media
and communication for content marketing, various digital platforms, and personal and advertising purposes.
Why is video trending, though?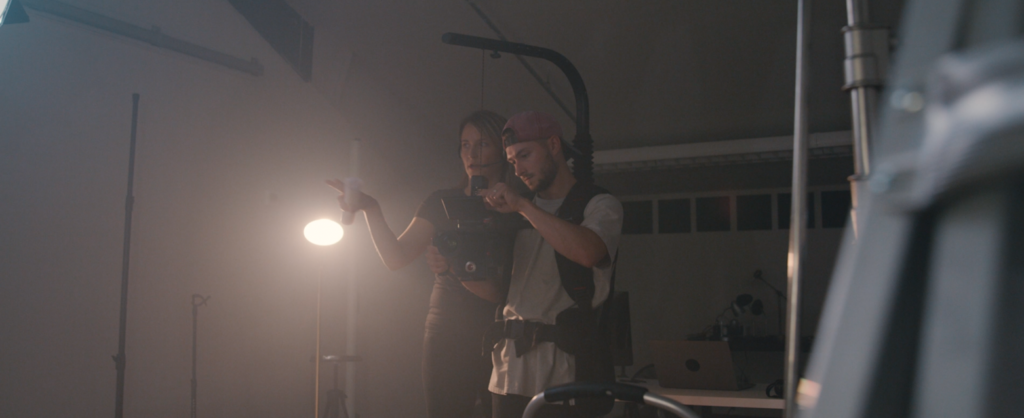 Well, let's take a walk down memory lane here, and I'm going to try to be as concise as possible with what's happened over the past 20 years, from my perspective.
Pre-2005, commercial grade cameras were very expensive. Advertising with video was also very expensive. Amazing movies, shows, and commercials were happening, but there was a huge gap after that professional level of filmmaking.

The jump from consumer hobbyist to commercial filmmaker was massive; it was simply too cost-prohibitive for beginners, amateurs, and up-and-coming video creators to jump in and test the waters. There just wasn't the gear and the media platforms to distribute it.
Everything was very limited.
Now, in 2005, something big happened.
A video sharing website was launched.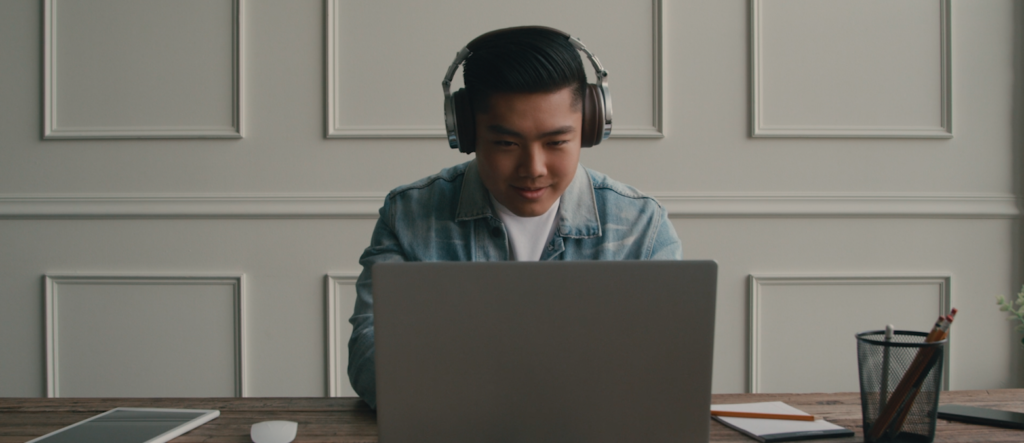 It wasn't the first, but it was the most intriguing, welcoming, and accessible platform the internet had ever seen. It was entertaining, technologically-sound, user-friendly, and highly-innovative.
It was called YouTube.
It took off as a staple of pop culture. All of a sudden, not only can people easily watch and share videos online, they can also create and publish videos for the world to see.
That seems so simple and commonplace now, but I remember the days where it was very difficult to upload videos digitally (or otherwise).
It was not that long ago.

2008, something else happened.
The Canon 5Dmkii was released.
In my opinion, this was the first commercial-grade, quality, new video camera that was affordable. Now, videographers could get cinematic frame rates, better color formats, better lens choices, and even a shallow depth of field, simply because Canon decided to have a simple "video mode" feature.
It was a revolutionary attribution, probably more than Canon even realized at the time.
It changed everything.
So, post-2008, from that moment on, there's been a steady increase in social media sites and video sharing platforms, as well as gear and equipment that far surpass what that revolutionary Canon
camera could do.
Even the Apple iPhone and Samsung and other mobile phones have all jumped in and offered competing cameras that have steadily improved over the years.
Now, anyone with a phone and an internet connection can literally start a video production
or creation business.
It's pretty wild.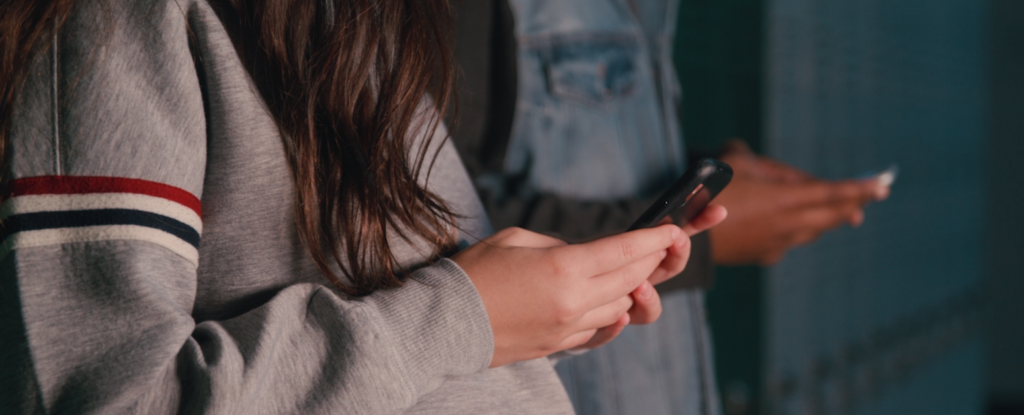 That's what made video production and distribution possible.
The rise in popularity of most common editing platforms such as Adobe Premiere Pro has also made filmmaking more accessible.
But where's the demand coming from?
Well, you.

Me.

People.

Consumers. We all eat up video.
According to a recent Nielsen report, the average adult watches over 6 hours per day. And if you're watching that much content, there's a huge need for B-roll. And there's a lot of ads supporting
that, too, which also need footage.
So that's why video is trending; when there's a high demand for a high quantity and quality of video, stock footage becomes a highly-desired creative tool.
Stock assets have existed for a long time. Think photos, music, graphics, design templates, and even stock video have been around for quite some time.

But, stock video from 10 to 15 years ago is nothing like we are seeing today.
As millions of creators and advertisers all over the globe are pumping out video content across so many platforms, they need creative assets to help them build content that matches their brand, their message, their mission, their vision, and more. They would all use stock video.
Stock Photography is also a vital industry.
Let me give a really simple example from my own experience.
One of my first paid projects, I was creating a promotional video for an upcoming book
release set in New York City.
They wanted an establishing shot of Manhattan. I'm from Oregon, on the West Coast.
Uh-oh

I didn't have time or money to fly across the country and rent a helicopter to get that sweeping
footage shot of Lower Manhattan they wanted.
But for $99, I was able to find a clip someone else had already shot.
So that's stock footage. That's why it's useful.
Financial constraints, geographical distance, time, skill limitations, they all contribute to a high demand for cheap stock footage (or even free stock videos). It's just the answer for a lot of video applications and needs, and there doesn't seem to be signs of it slowing down.
Now, if you are an advertiser, marketer, or creator of any kind, who, after all this, still wasn't
adopting the usage of stock footage, there was one final component, one final factor, that acted like rocket fuel to the stock footage industry:
COVID-19
In the matter of a few days, the entire world came to a screeching halt.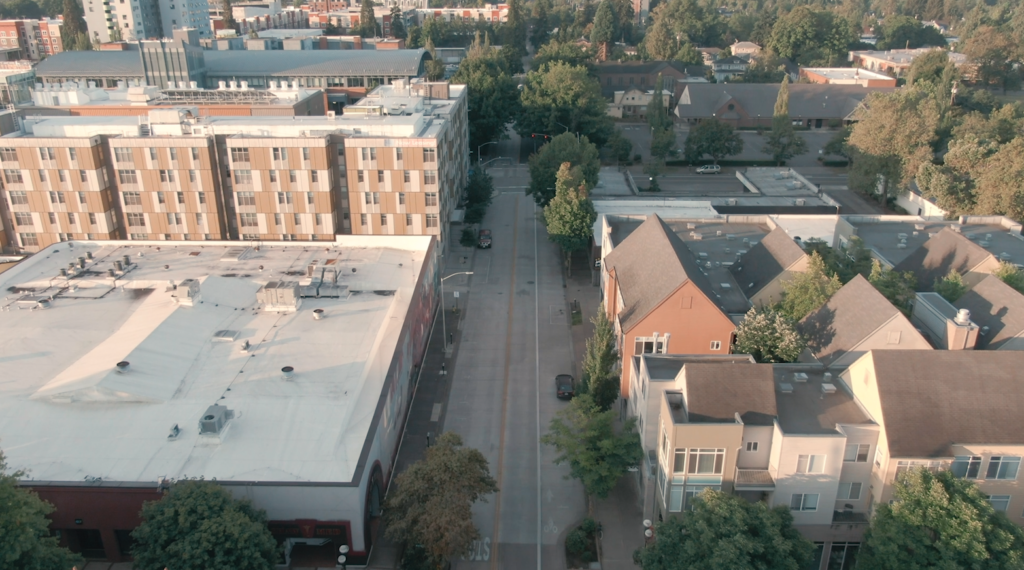 And though there was economic uncertainty, there was still a hunger for creative content, specifically high-quality video content and advertising. But production crews, studios, directors, and cinematographers were all very limited on what they could realistically accomplish (a green-screen can only do so much), given the strict safety protocols and social distancing restrictions.
***Stock footage has entered the chat.
Now, as a producer of stock footage myself, I got to experience this firsthand. A wave of economic uncertainty and fear was met with a bigger wave of customers looking for royalty-free stock footage.
This was a wild time.
I remember going out to film the empty streets around my office, and seeing those shots a week
later on a national brand's TV campaign.
That demand has stayed consistent, and video has just continued to explode more and more.

So it's clear that there's been a shift, and I think it's a permanent shift, towards video, which will inevitably require more stock video, and lots of it.
That's what stock video footage is (and the "why", too).
I hope that was informational, and we'll see you next time!
Caleb is the Founder and Lead Cinematographer at Filmpac.