5 Best Video Lights
By Kevin Graham

One of the biggest factors in capturing a good shot is light. But there are lots of types of video lights out there, in lots of styles and price ranges, and picking the right one can seem like an impossible task.

Fortunately, this means that there are lots of good options, and there is a light for every application and budget.

And these are our 5 favorites.
#1 – GVM 800D-RGB LED Studio 3-Video Lights Kit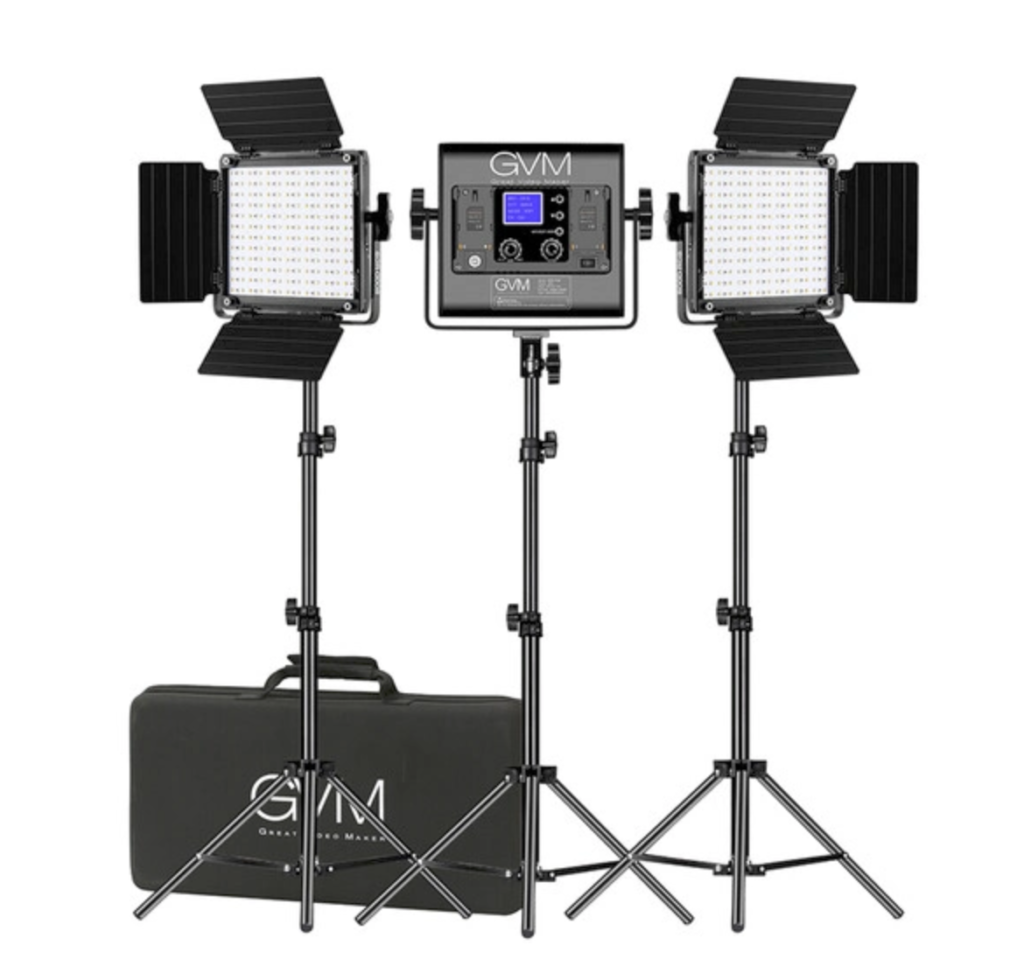 This kit of 3 panel lights and stands is hands-down the best value on this list. LED panels are some of the most versatile types of lights, and these can be used in an endless amount of situations.

They can be AC or battery powered (you'll have to buy the batteries separately), fully dimmable, and have full CCT and RGB control, for any traditional or colorized lighting needs.

At just over 10″x10″, they're on the smaller side but still kick out an impressive amount of light. For shoots such as interviews, run-and-gun, and interior shots, this kit will have you covered. It even comes with a sturdy carrying case.

If you're a beginner or if you're just looking to add some workhorse LED video lights to your arsenal, this is a great purchase.
#2 – Aputure LS C300d II Daylight LED Monolight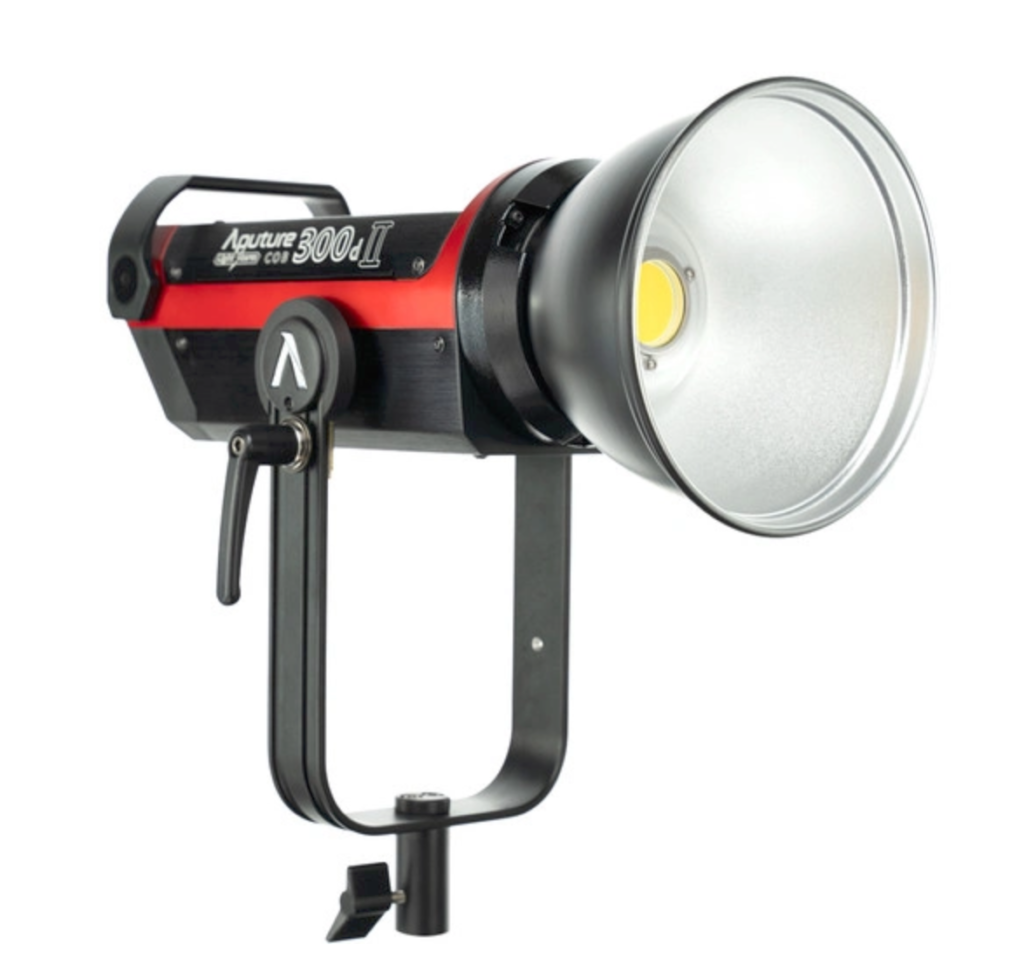 For single-light setups, especially those requiring softer light, the C300d is a dream to film with.

Aluminum construction makes for a mobile yet durable design, and the light is capable of 80,000 lux (with a fresnel attachment), which approaches the brightness of a 575W HMI. Adding a soft box makes this a staple of any studio setup.

The control box features built-in lighting FX, wireless capability, and step-less dimming. And the new and improved fan-less cooling system means that this light is completely silent.

A high-powered LED light should be on every filmmaker's radar, and this one is the best value.
#3 – Nanlite PavoTube 15C RGB LED Tube Light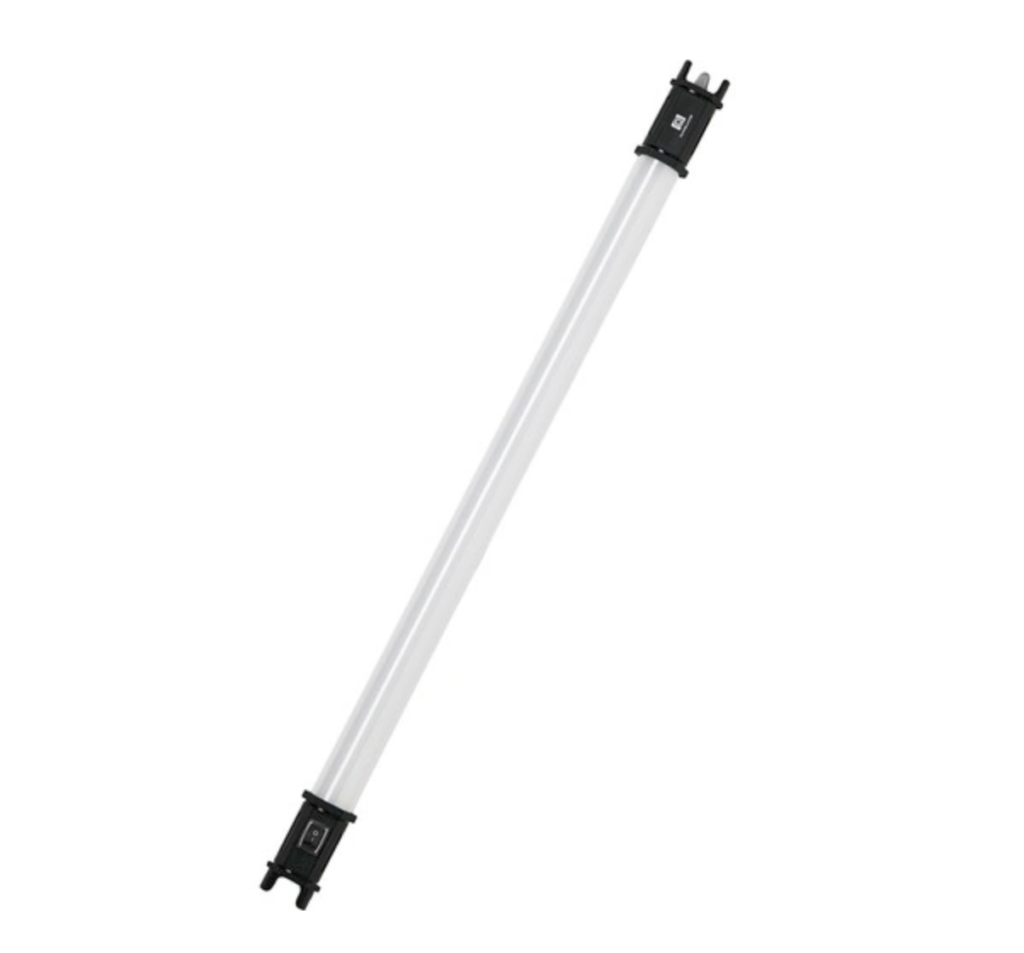 A good light wand or tube light is perhaps the most underrated and under-appreciated video light out there, and Nanlite has been at the cutting edge of this style for a long time.
The PavoTube features a built-in battery (2.2 hours of run time on a full battery, but it also comes with an AC adapter), precise color and dimming control, special effects, and syncing ability between lights.

Whether handheld or secured on a stand, tube lights can introduce a new dynamic into your shots, either as an off-frame light source or as an accent that is actually seen on-camera.
The PavoTube is a great value for someone looking to add a light wand to their filmmaking setup.
#4 – ARRI SkyPanel S60-C LED Softlight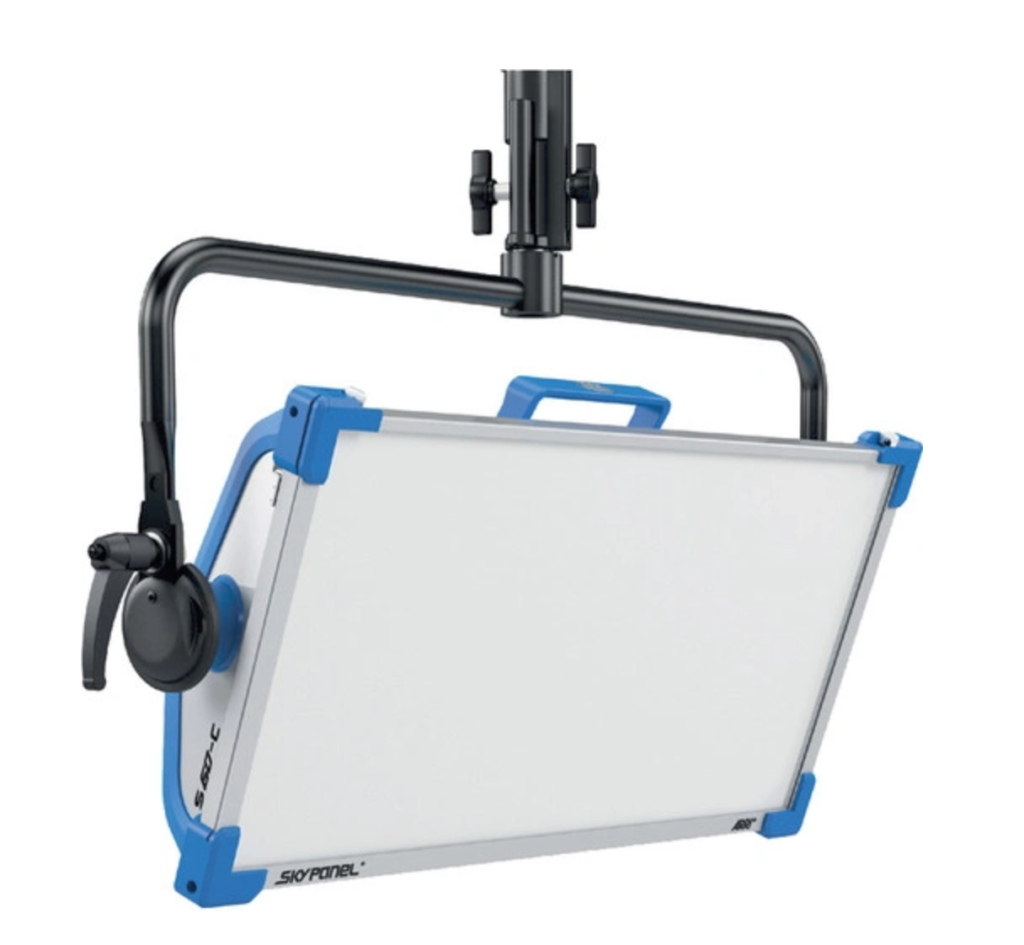 The Arri SkyPanel has become a staple of larger budget productions. Controllable via DMX or LAN, the SkyPanel outputs full color tint and RGB at the equivalent of a 2,000W tungsten soft light at only a 450W draw.
The beautiful, soft light that ARRI has become famous for is well-captured here, both with and without silks or diffusion. And it's relatively small size makes it easy to rig and hide on even the most crowded sets.

Of course, this is by far the most expensive light on this list, but it is for good reason. Having this much color-controllable firepower in a mobile, battery-capable light is a premium luxury. And when that luxury is needed, the ARRI SkyPanel is the best there is.
#5 – Nanlite LitoLite 5C RGBWW Mini LED Panel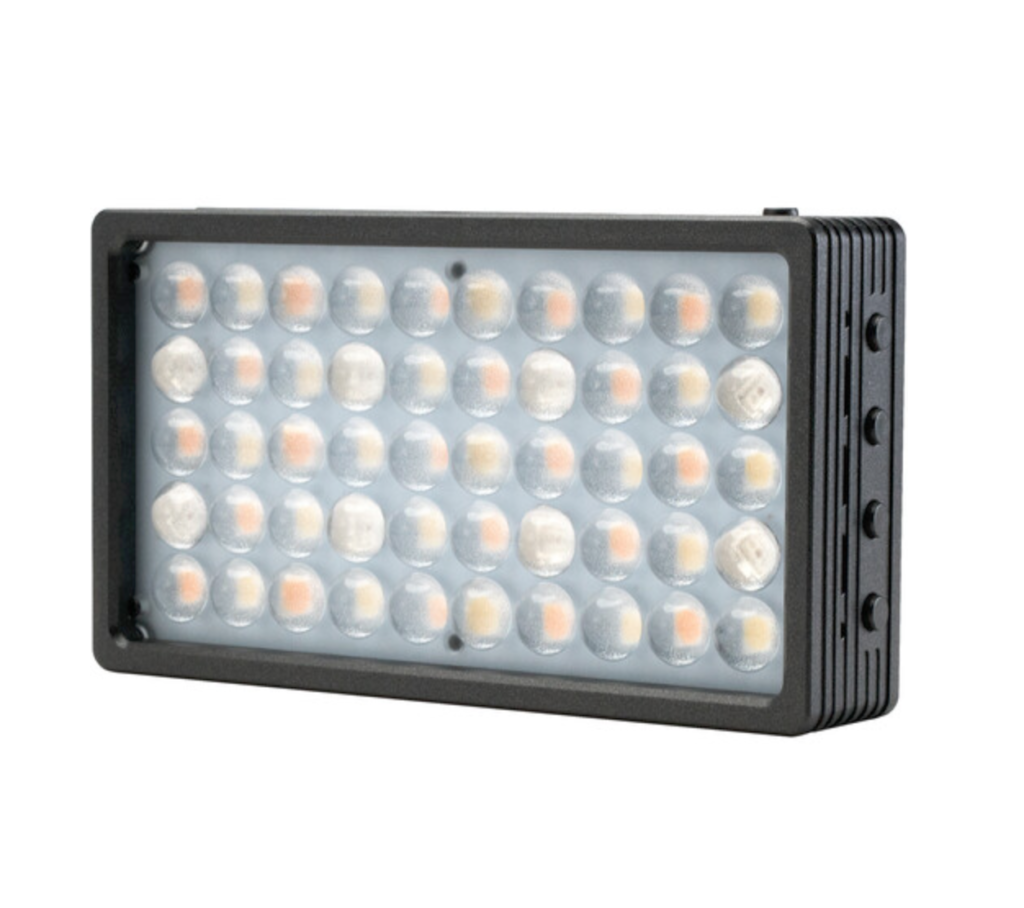 On the other end of the price spectrum is the Nanlite LitoLite 5C. For those on a budget, or simply looking for a compact LED light solution, this one is hard to beat.

This fully-dimmable video light has a range of 2700K to 7500K, and can be controlled by a smartphone via bluetooth with a free app.

The internal battery has 1.5 hours of runtime, and the light even comes programmed with 15 special effects such as candlelight, police car, and more.

You'd never guess that there were so many features housed in such a small light. Whether you're on a budget or simply need a smaller video light, the LitoLite excels.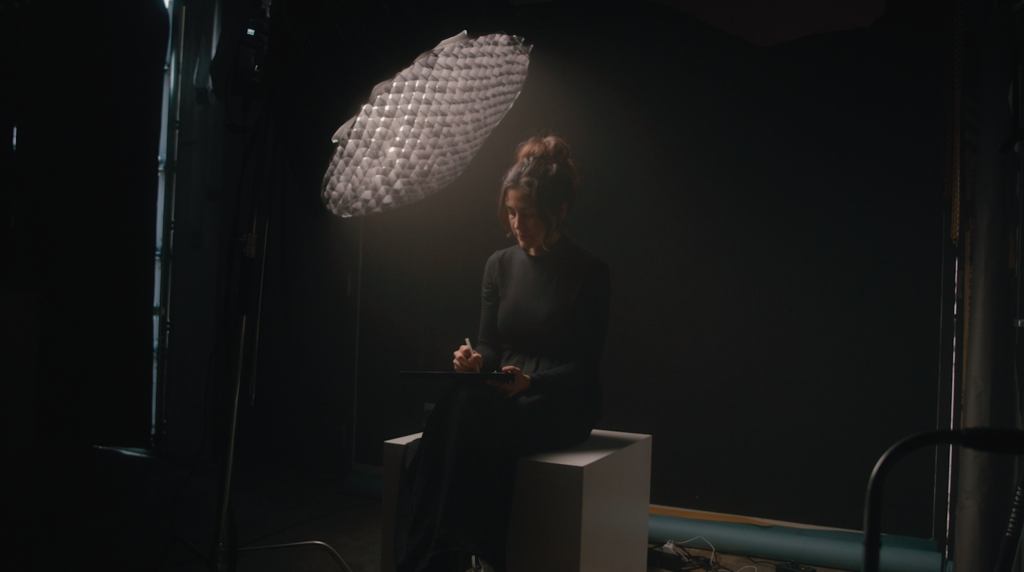 Light can make or break your video shoot, and having some solid video lights at your disposal will make your life as a filmmaker a lot easier. This list will get you started on the right track!
Kevin is the Music Director at Filmpac.