How Elevate Your Filmmaking Experience With Cinematic Stock Footage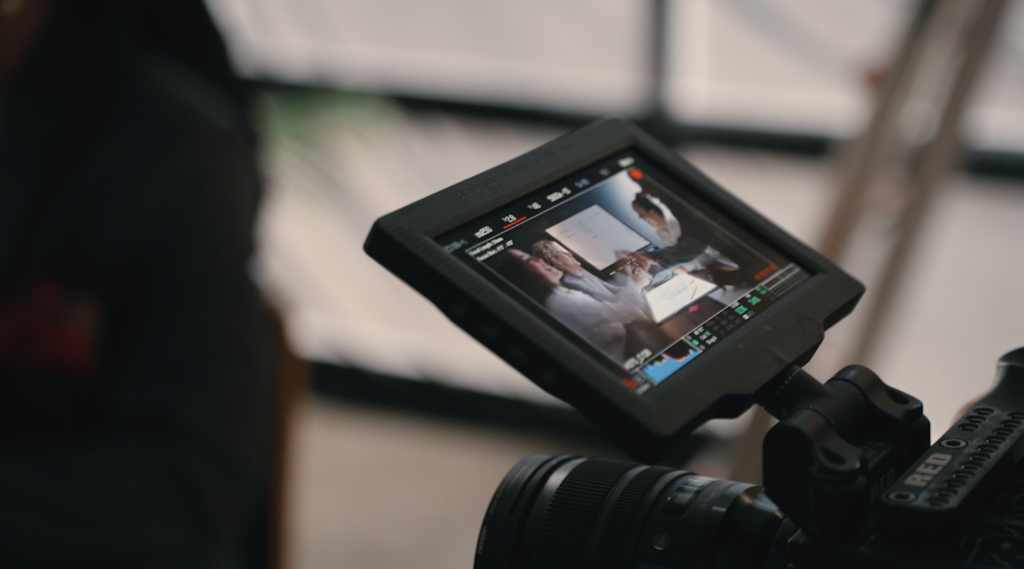 In today's whirlwind digital era, filmmakers and creatives are constantly seeking ways to enhance their storytelling capabilities and broaden their reach.

One powerful tool that has revolutionized the filmmaking industry is cinematic stock footage.

In this article, we'll dive into the concept of cinematic stock footage, highlighting its benefits over traditional footage and why filmmakers should consider incorporating it into their projects.
What Is Stock Footage?
Stock footage (same with stock photos, stock music, stock sound effects, stock After Effects templates, etc.) refers to pre-existing video clips that are licensed for specific use in various media productions. These clips are filmed by professional cinematographers or production companies, capturing a wide range of subjects, locations, and scenarios.
Stock footage is an invaluable resource for filmmakers, providing ready-to-use visuals that can save time, effort, and budget constraints.
But there has historically always been a big catch: stock footage often just isn't very good, and it can be difficult to seamlessly integrate into more higher-end edits.

The Rise of Cinematic Stock Footage:
Cinematic stock video footage takes the concept of stock footage to a whole new level. It combines the technical excellence of professional filmmaking techniques with artistic creativity, resulting in visually stunning footage that mirrors the quality of big-budget productions.
Unlike standard stock footage, a cinematic shot aims to evoke emotions, tell stories, and immerse viewers in a captivating visual experience, using hallmark cinematic traits such as camera motion and shallow depth of field.
Why Filmmakers Should Choose Cinematic Stock Footage:
Enhances Production Value
By incorporating cinematic stock footage into their projects, filmmakers can instantly elevate the overall production value, and create a seamless edit. With thousands of cinematic, world-class stock clips at your fingertips, your edits will simply be better.
Time and Cost Savings
Cinematic stock footage eliminates the need for expensive on-location shoots or complex set designs. Filmmakers can save significant time and resources here, especially when it comes to needing footage from faraway places.
Imagine needing a shot of New York, but being based in Los Angeles!
Access to Diverse Content
With cinematic stock footage libraries like Filmpac constantly expanding, filmmakers gain access to a vast array of diverse and unique royalty-free visuals, from timelapses to aerial shots to slow motion to close ups. This allows for more creative possibilities and helps in finding the perfect footage that aligns with the specific requirements of a project. You can even find inspiration and new ideas within stock footage libraries.
Sites like Filmpac offer memberships, giving you access to unlimited downloads of royalty-free clips and footage collections.
Focus on Storytelling
By leveraging cinematic stock footage, filmmakers can focus their efforts on perfecting the art of storytelling. The availability of high-quality royalty-free stock video frees up time to craft compelling narratives, develop characters, and enhance the emotional impact of their films.
Plus, it allows for more post-production time. And using advanced storytelling tools such as Filmpac's Model Feature make the job even easier.

Conclusion
Cinematic stock footage has emerged as a game-changer in the filmmaking industry, offering an extensive range of high-quality visuals that enhance production value, and giving filmmakers access to clips that they wouldn't be able to create themselves.
Whether creating feature films, ads for commercial use, or social media videos, filmmakers can save time, reduce costs, and create visually captivating content by utilizing cinematic stock videos.
So, why settle for ordinary, when you can have cinematic for your next project?