3 Factors to Consider When Buying Royalty-Free Video Clips

In today's digital era, video content has become a powerful tool for businesses, content creators, and marketers alike. And when it comes to incorporating unique and visuals into your projects, purchasing stock video clips can save you time, effort, and money.

The catch? There are a TON of options available in the world of royalty-free stock video.

So how can you narrow your search?

In this article, we'll explore the top three factors to consider when buying stock footage (and stock photos) to help you save time during your search.
Stock music, stock images sound effects, vectors, motion graphics, and templates are also very popular tools for any video editor.
#1 – Footage Quality
This one is obvious, but it's critical: high-quality videos will greatly enhance the visual appeal and professionalism of your video projects, but if you use low-quality stock, you'll be doing more harm than good. Here are some key elements for filmmakers to assess:
a) Resolution: What resolution do you need to edit in and deliver? HD clips are the bare minimum, with 4K and up quickly becoming a pro standard.
b) Camera: Look for footage shot on a high-end camera (such as those from RED, Sony, Blackmagic, or ARRI). Things like smooth slow motion and a high dynamic range are staples of these high-quality cameras, and with so many options available from high-end stock video sites, there's no excuse to settle.

Glass makes a big difference as well, with cinematic, shallow depth of field a sought-after trait in stock footage.
c) Lighting and Exposure: Avoid clips with overexposed or underexposed areas, as they may be challenging to correct during editing.
#2 – Footage Consistency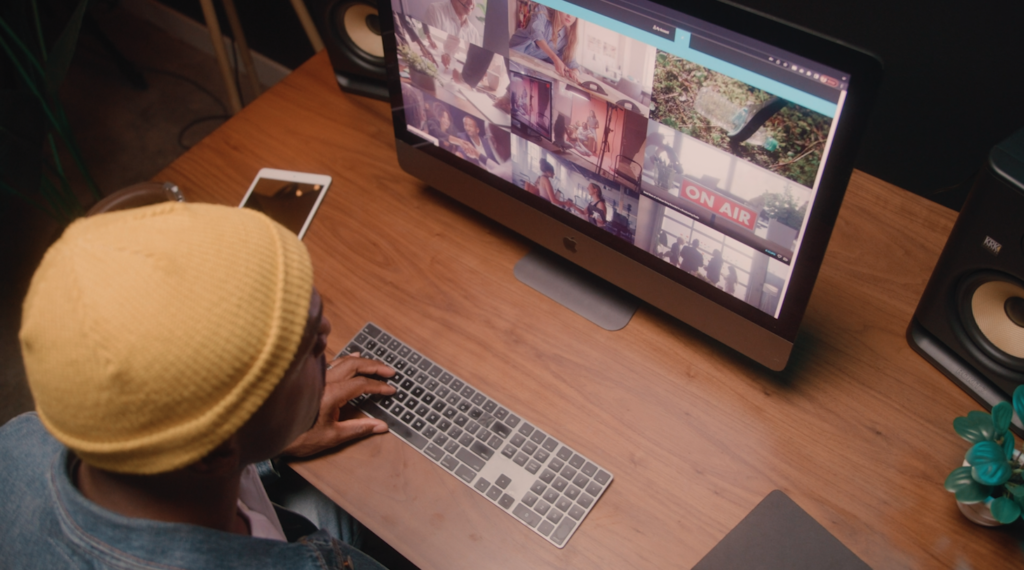 Another important factor to consider is the consistency of the stock video clips. Maintaining a cohesive visual style throughout your project is vital for a professional and polished end result. And if you're licensing multiple stock clips (which is made easy with Filmpac's Pro Membership, which gives you unlimited downloads of both footage and music), you want them all to match each other. Here's what to look for in terms of consistency:
a) Color Grading: Ensure that the videos you purchase have consistent color grading. You also want to avoid clips that have too heavy or dramatic of a grade baked in to the file, as this will limit your options in post-production.
b) Shooting Style: Consider the shooting style of the clips. If you plan to incorporate multiple stock videos into your project, it's crucial that they match in terms of camera movement, framing, and composition. Need a close-up, a time-lapse, B-roll, or some other specific attribution? You can use Filmpac's filters and search bar to find the perfect shot. This ensures smooth transitions between scenes and avoids jarring visual shifts. Frame rate is another important factor to consider here.
c) Subject Matter: If you require a specific theme or subject matter, look for stock video libraries that offer a diverse range of footage within that niche. Consistency in subject matter allows you to find multiple clips that align with your project's vision. Filmpac's intuitive filter search system makes this easy, and our clips are organized into complete scenes for further storytelling capabilities.
#3 – A Royalty-Free License
Finally, understanding the licensing terms is essential to avoid legal complications and unhappy clients. A royalty-free license is what you want; this grants you the right to use the purchased stock footage clips in your project indefinitely, without having to pay royalties for each use.

A good royalty-free license will cover commercial use, social media use on multiple platforms, and personal use.

It's important to note that "royalty-free stock footage" doesn't mean creative commons, free downloads, or free stock video footage – it simply means that once purchased, no further royalties will have to be paid by the content creator.
Some libraries operate as "rights-managed", which means that you are only allowed to use a clip for a specific amount of time, and the usage type is very strictly defined.
Summary
When buying stock footage for video editing, it's crucial to consider footage quality, footage consistency, and the licensing terms. By focusing on these three factors, you can hone in on the right resources and the right video clips for your needs, and save time and money in the process.
Start creating with our free Beginnings Collection.
Beginnings
Premium Stock Assets
20 Free Clips
3 Free Songs
30 Free Sound Effects
Kevin Graham is the Music Director at Filmpac.