Understanding Warp Stabilizer In Premiere Pro
By Kevin Graham
In my filmmaking career, I have very rarely ever used a gimbal of any kind. Sure, sometimes they're necessary, but you would be amazed at what you can get away with with a simple handheld rig.
You can capture some pretty smooth shots with the right ergonomics, a steady hand, this secret post-production weapon:
Warp Stabilizer.
This is my favorite feature of Adobe's Premiere Pro. Basically, this effect can take a shaky, unusable clip and smooth it out significantly (with some limitations, of course).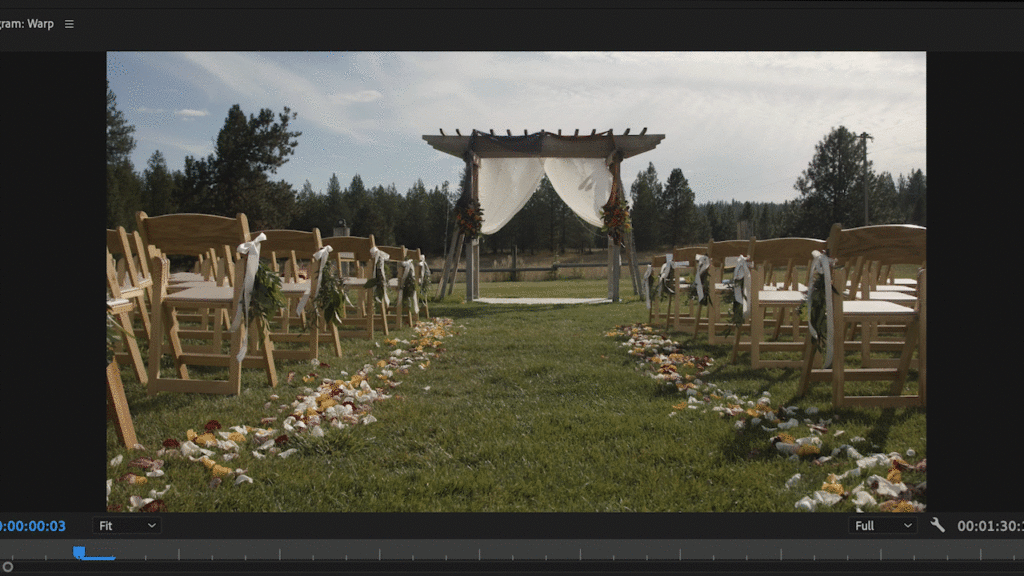 And it's a fairly simple effect to use and master.

Let's say you captured a clip that you can't replace in the edit, but it's a bit too shaky.
You'd add Warp Stabilizer as an effect, and it will immediately do a frame-by-frame analysis of the clip.

I always enable "detailed analysis" and "enhanced" rolling shutter reduction, but this is not usually necessary.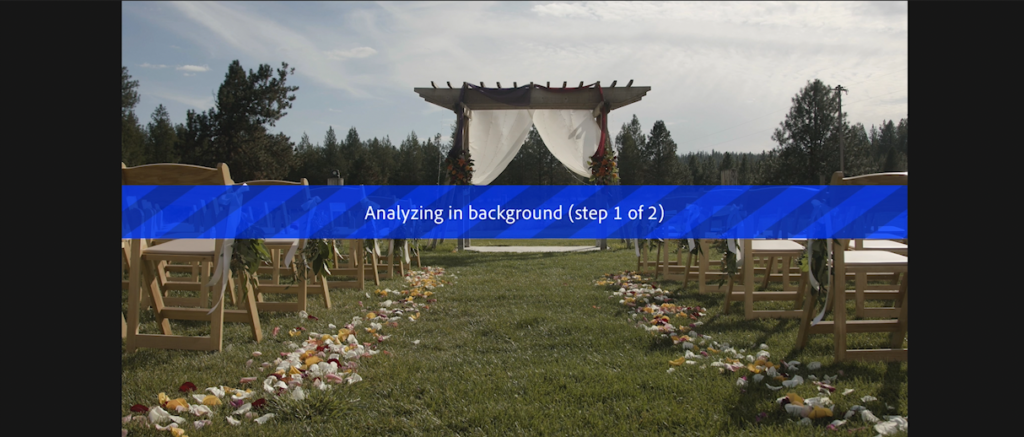 After analysis, the clip is then stabilized at the default settings. At 50% reduction, a shot will often look too smooth, so I'll usually dial the smoothness control back to around 3 to 10%.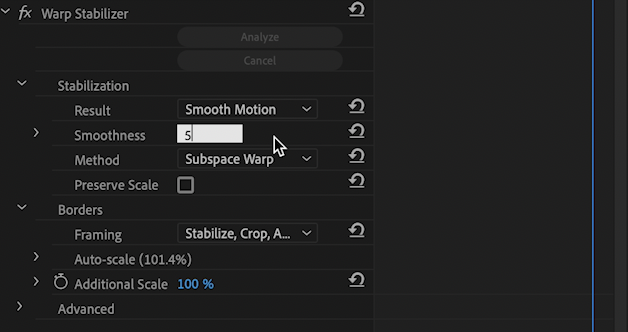 I've had some good luck with the default "subspace warp" method, but usually opt for "position, scale, and rotation", which always seems to be a bit cleaner.

After getting your settings customized, play your clip. You can then adjust if things still aren't quite right.

Of course, there will be some clips beyond saving.

Particularly, slow-motion clips with flickering lights are tricky to stabilize. The same goes for clips with moving foreground, and clips that are, well, just too shaky.
t goes without saying that you should always try to film as smoothly as possible in the first place, but you will be surprised at how many shots Warp Stabilizer can save.
Kevin is the Music Director and Lead Composer at Filmpac.