Filmpac Site Walkthrough
Welcome to Filmpac.
We are a world-class stock footage and music library, giving you all the tools you need to stay ahead of the curve.
And this is a brief overview of our website and its features.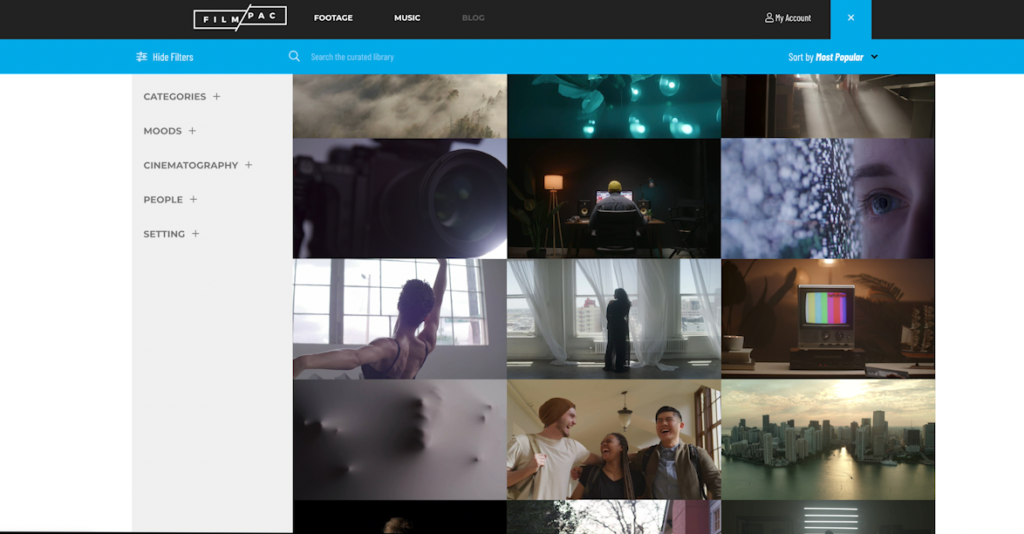 The main footage page can be accessed in the menu bar by clicking "search". From here, you can immediately start scrolling through clips. On the left, you'll see various filters, allowing you to pinpoint based on categories, moods, cinematography styles, people, and locations. You can also sort by most popular clips, and by the date they were added.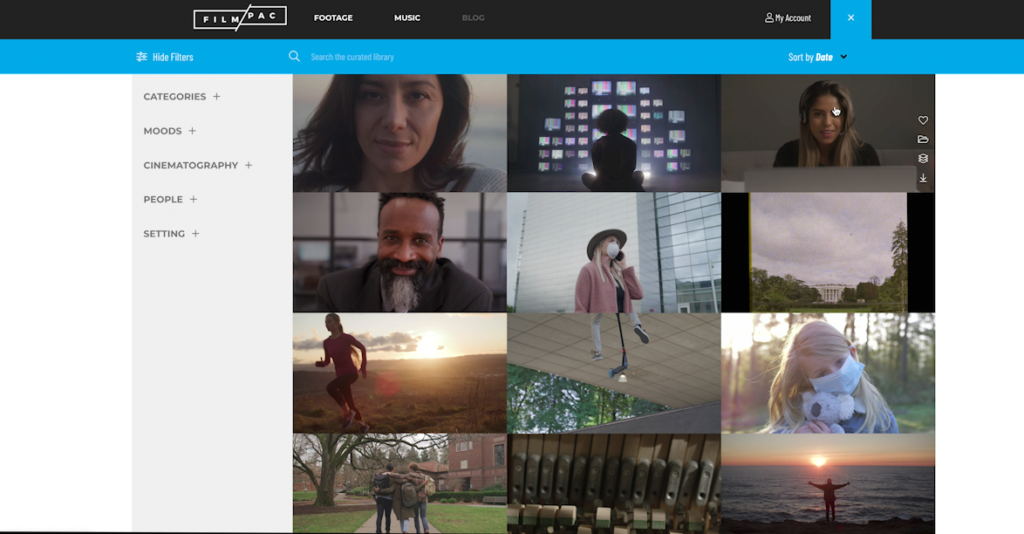 When hovering on a clip, you have several options. You can add it to your favorites, add it to a new or existing project within your account, view the full scene that the clip comes from, and you can download the clip directly, depending on your membership type.
If you click on a clip, you're taken to the clip page. This page provides the same functions as the hover options, but with more details, such as related clips and associated keywords.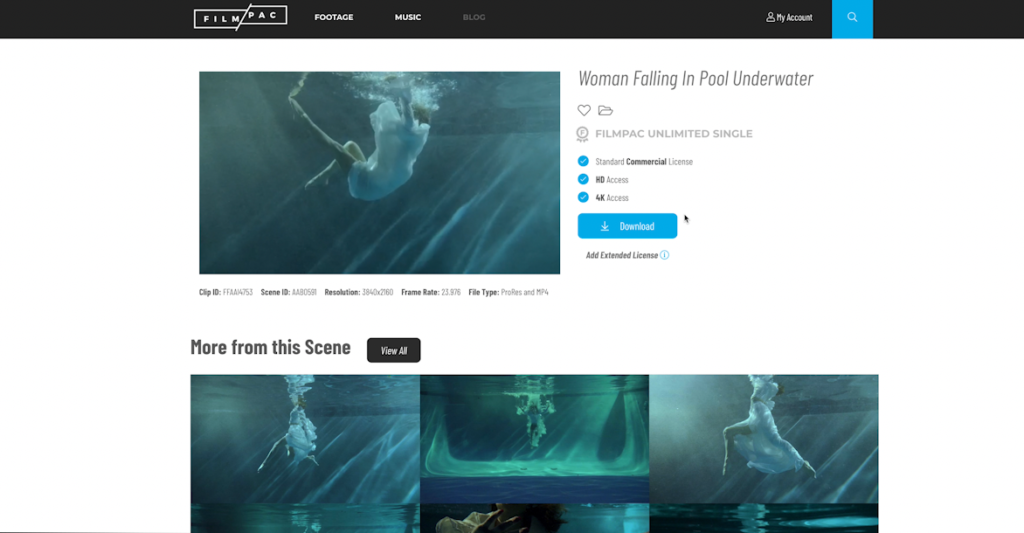 From here, you can also see all of the clips from the overall scene. This is great for when you need different or multiple shots of the same thing. Each scene will have related music suggestions, too.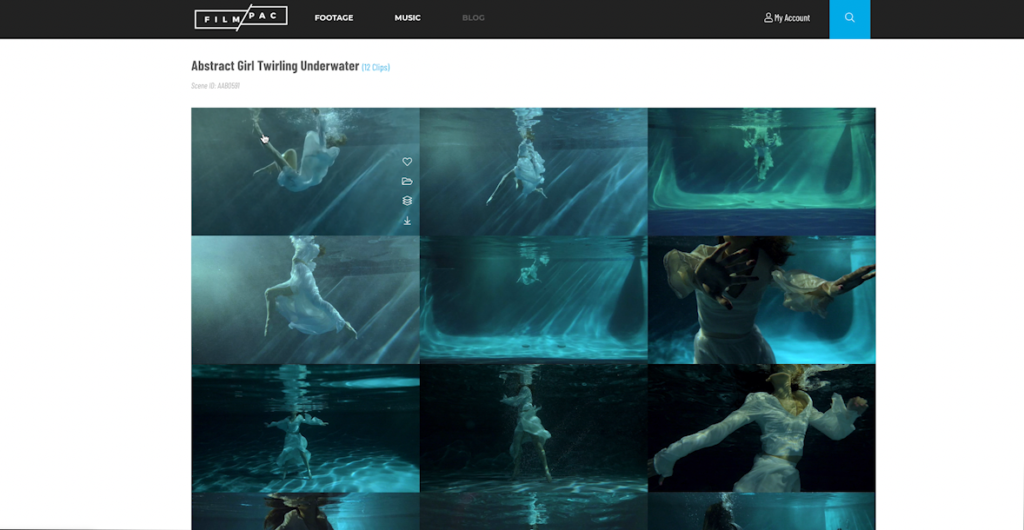 Let's say you like the model from this scene, and want to use more of them. The model page allows you to scroll through every single clip that a model is in, allowing you to tell a complete, continuous story with the same model.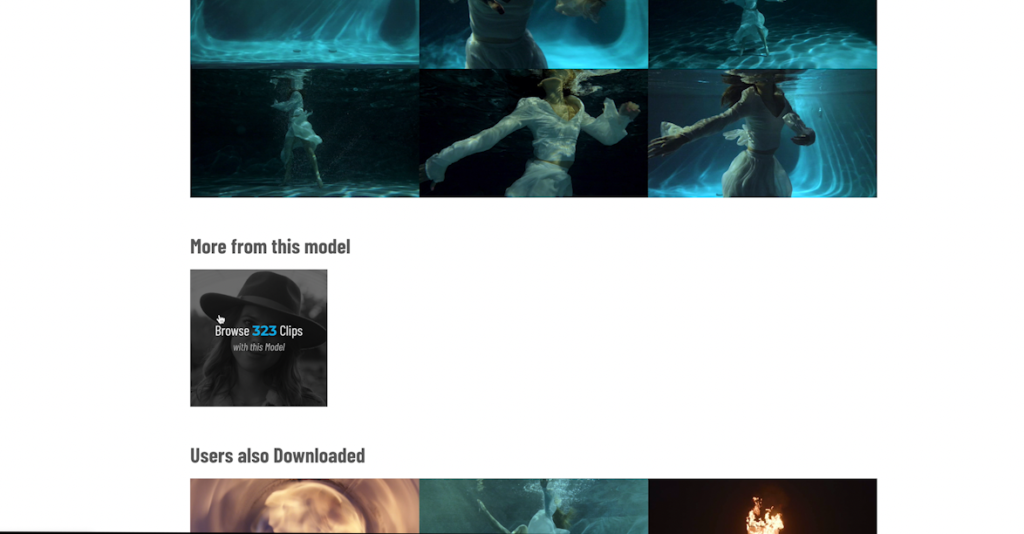 If you're looking for more inspiration, you can access our highly-curated footage collections in the menu bar. Each of these collections contains between 100 and 500 of our best, hand-picked clips. You'll find related collections next to the description as well.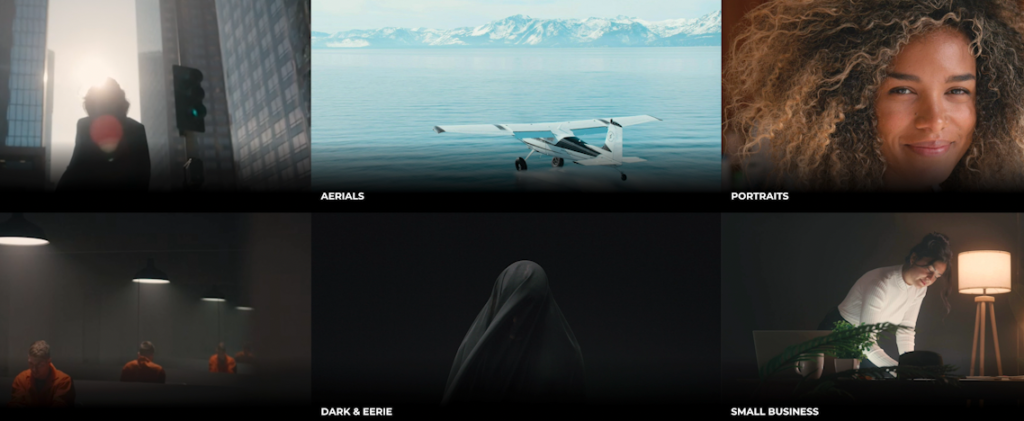 If you want to browse exclusively by model, you can do so as well from the main menu. You can even filter through the models by age, ethnicity, and gender.

Heading over to the music side, the main page behaves similarly to the footage page. There are a variety of filters to choose from, and you can isolate new tracks as well. Each song has a few key attributes displayed, and each can be added to favorites, added to a project, or downloaded.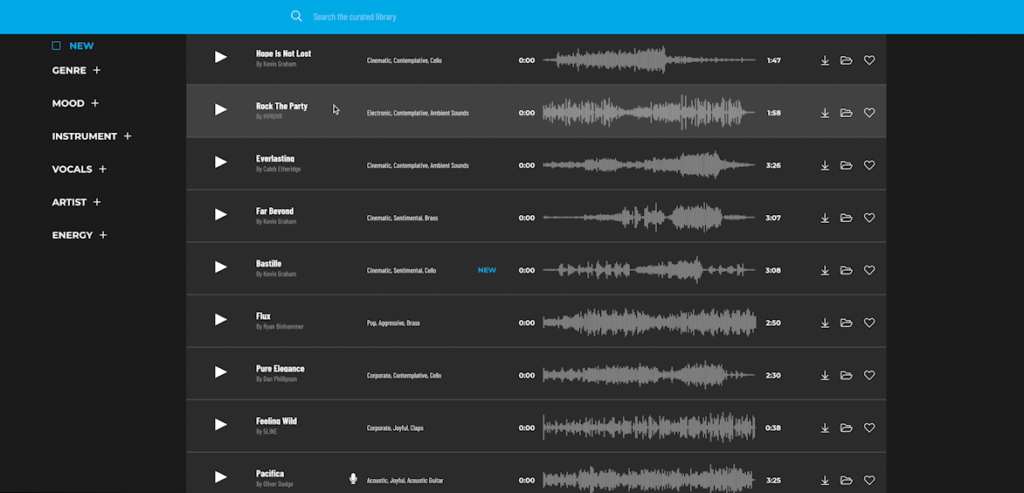 Clicking on a song will lead you to the song page, which shows a more detailed waveform, as well as more songs from that artist and genre.

If you click on the artist name, you'll be taken to their artist page, where you can see every song from that artist. Related artists can be found next to the bio.

Similar to footage collections, we also have several highly-curated music playlists. Each playlist contains a hand-picked selection of tracks perfectly suited for the genre, project type, or mood that the playlist is based on.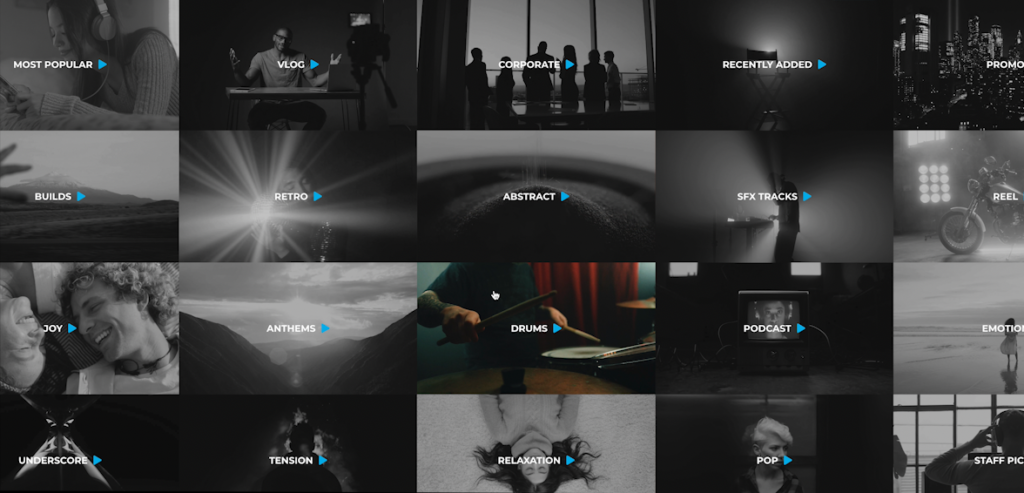 If you want to see all artists, you can do so from the menu page as well.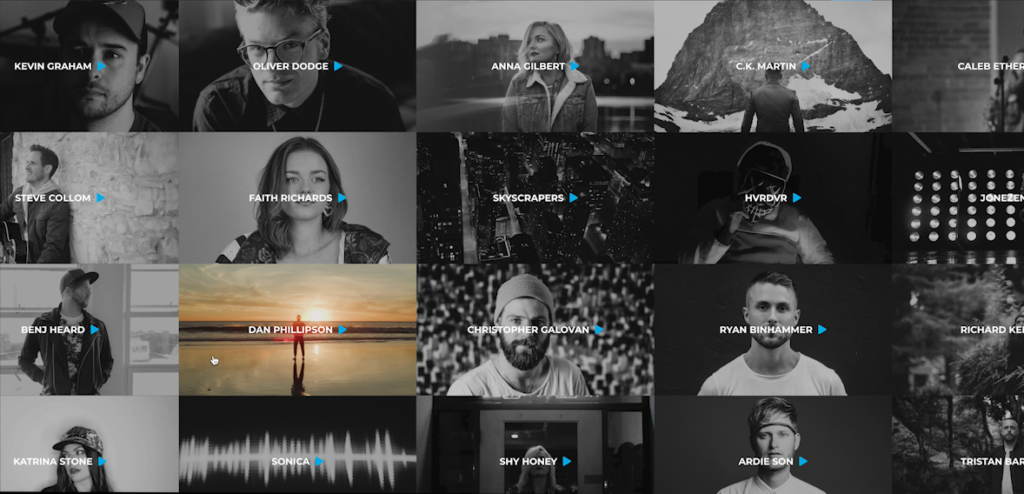 Finally, we're constantly adding new articles, tutorials, and content to our blog, which is a great resource for both new and experienced filmmakers.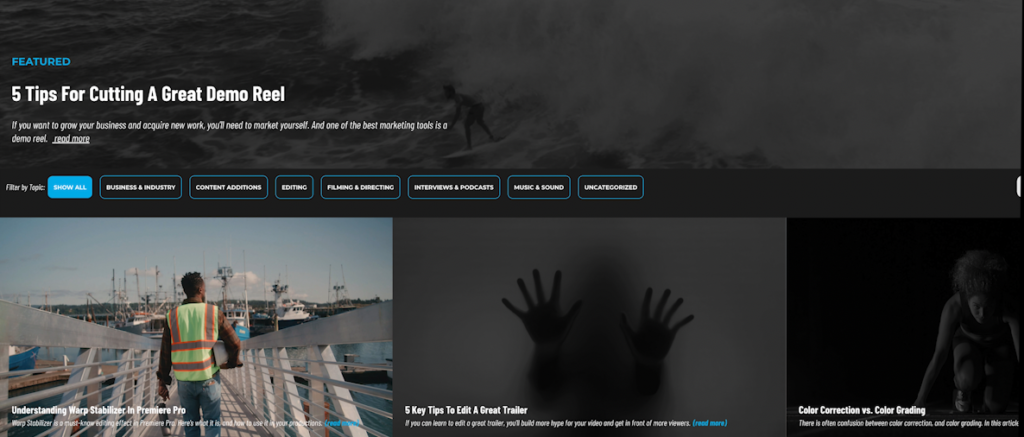 Thank you for watching this overview, and for being a critical part of our platform.
Feel free to explore the site and subscribe to our email updates, so you can stay up to date on how Filmpac is continuing to raise the bar and help creatives win.