The 5 Best External Hard Drives For Video Editing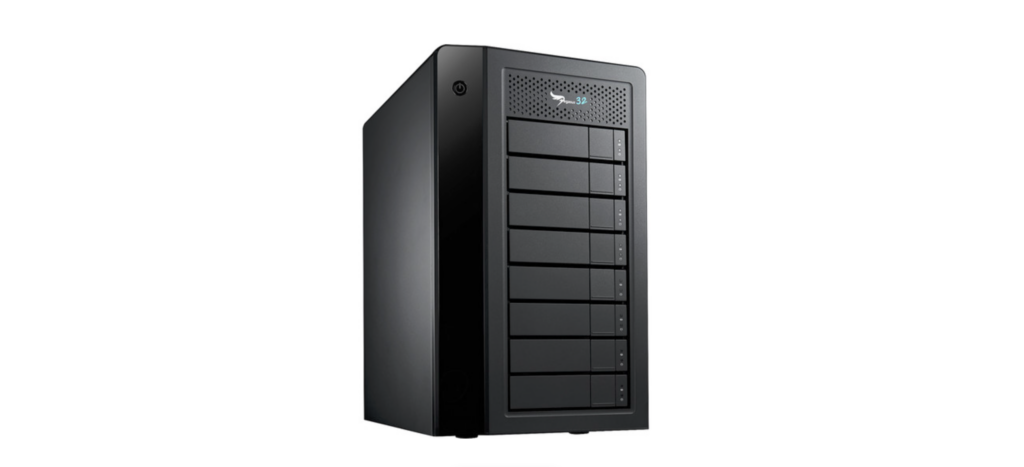 It's nearly impossible to be a video editor without using some sort of external hard drive in your workflow. Using external drives for your video projects allows you to keep your computer's internal storage freed up (which benefits your CPU processing) and allows you to move between computers and also back up files.
Whether you use a Windows or an Apple/Mac computer, there is a seemingly-overwhelming amount of external hard drives to choose from, both SSDs (solid state drives) and HDDs (hard disk drives with a spinning disk).
To help you narrow your search, here are our 5 favorite external hard drives for video editing.
Start creating with our free Beginnings Collection.
Beginnings
Premium Stock Assets
20 Free Clips
3 Free Songs
30 Free Sound Effects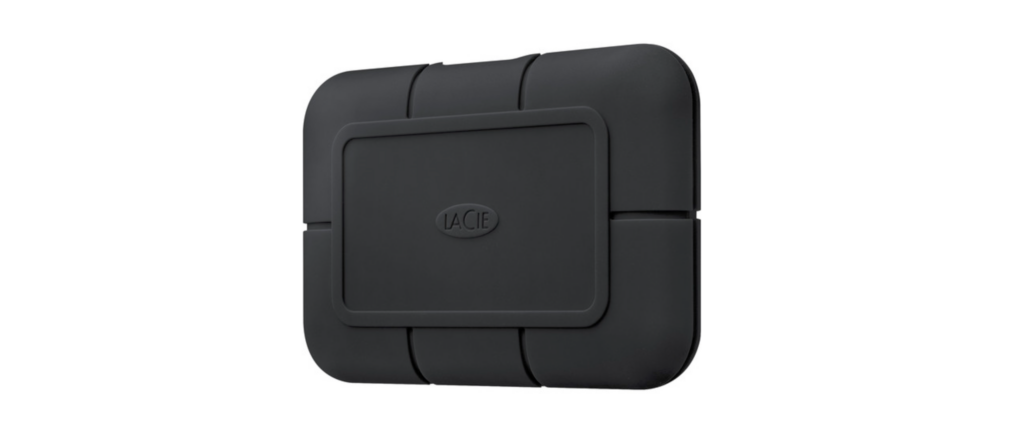 There are many version of this drive, ranging from 1TB to 6TB, with both SSD and HDD options. My personal favorite is the 2TB SSD Thunderbolt version.
Besides having great mb/s write speeds and having the best combo of affordability and storage space, the Lacie Rugged has a reputation for being extremely durable and trustworthy.
I've personally been editing with these drives for a decade, and I've never had one fail on me. I've used ones with thunderbolt 3 connectivity, USB-C, and USB 3.0, and they all maintain exceptional transfer speeds, even the non-solid state versions.
These are the obvious choice for mobile editing on a laptop, but I've also used them in a desktop application and they've always been up to the task.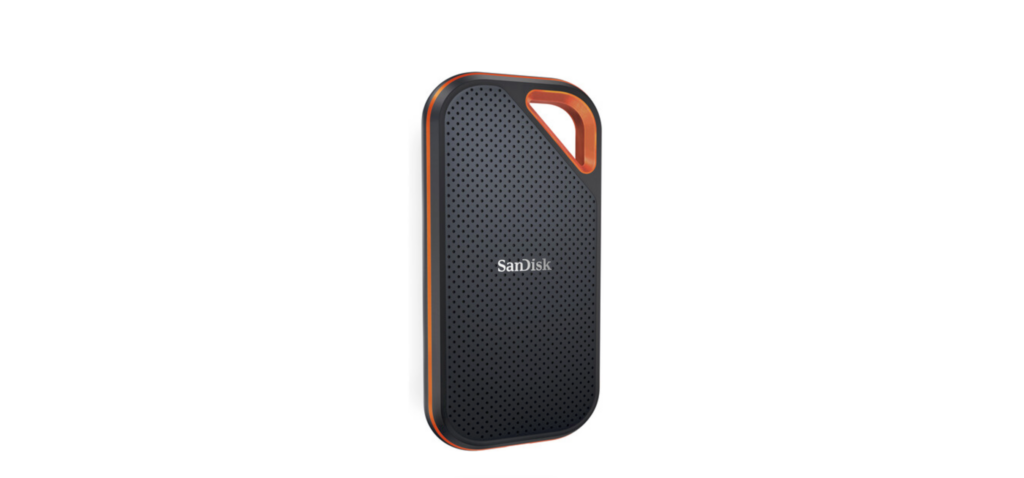 The 4TB version of this affordable external SSD is the most popular offering, but they do make smaller 1TB and 2TB versions as well.
These drives are widely considered to be the most reliable SSDs on the market, and for good reason. The specs include water and dust-proof finishing, as well as a drop-resistant (up to 6') housing.

Couple that with a good price and fast write and read speeds, and this is a great drive for video production.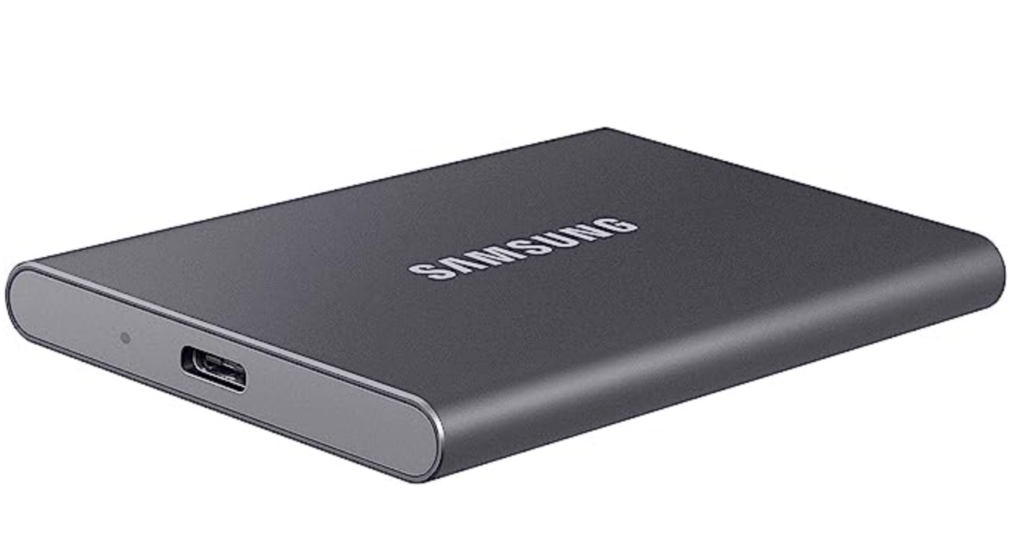 A solid SSD for under $100 (current price for the 1 terabyte version on Amazon)? That's where Samsung delivers an immense value.

The T7 has a transfer speed of nearly 10x the average HDD, at a similar cost. It is less durable and rugged than some of the other drives on this list, but with a proper case or usage in a desktop environment, that isn't a big factor.
One great advantage of the T7 is it's light weight and size, making it a great backup drive to carry on the go, or a main drive with careful handling.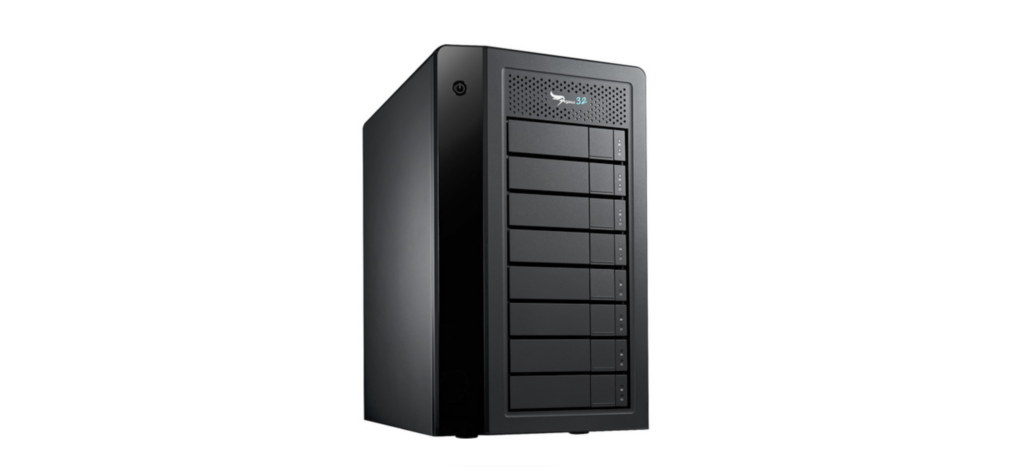 For the more serious desktop setup, a RAID array offers the advantage of redundant backup storage for your video files while still retaining more storage capacity than a single portable SSD or other portable hard drive.
Of course, these systems are much more expensive than a typical external drive, but for the serious editor, they're worth the functionality and peace of mind.
Basically, a RAID system is a bank of several drives linked together, or partitioned. It will generally feature a set of bays that can have various individual drives connected.
For storage needs 32TB and up, a RAID array becomes the ideal solution, and Promise Technology's Pegasus Series is the best value system available.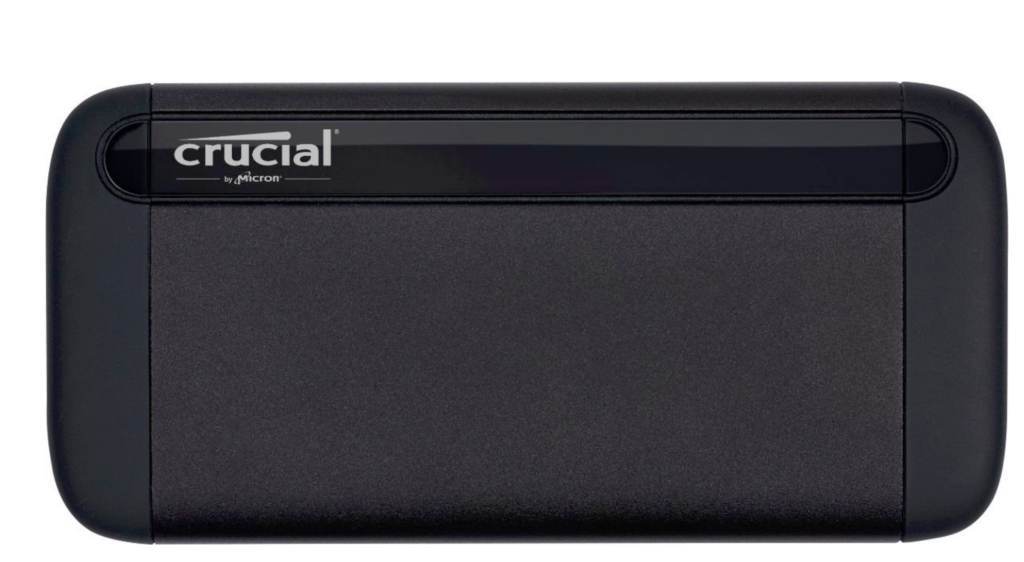 For those looking for a solid USB drive (or with an adapter, Thunderbolt 3) without a big price tag, the X8 is a great portable external drive for video editing.
The 1050 mb/s data transfer speed is faster than most SSDs, and it also can work with multiple devices besides just your computer, such as an iPhone or tablet.
2TB of storage capacity along with blazing fast speeds makes the X8 a worthy contender if you're looking to edit videos on SSD drives.
Backup Tips
It's important that you always back up your work, but you don't necessarily need a blazing fast drive for this purpose.
The larger, older disk drives from Seagate, Western Digital, and Lacie are great for use as archival/backup drives, and they won't cost nearly as much as the newer faster SSDs on the market.
A personal favorite of mine for this function is this 12TB drive from Western Digital.
Summary
Using an external hard drive for video editing is commonplace for a reason. It keeps your files backed up, safe, and organized, and gives your computer's storage some breathing room. Hopefully this list will help you narrow down the search for your next drive.
Kevin Graham is the Music Director at Filmpac.